Published On
How to survive a heatwave? Few suggestions that can help
A Heat Wave is a period of abnormally high temperatures, more than the normal maximum temperature that occurs during the summer season in the North-Western parts of India
Author :
Sukhmani Kaur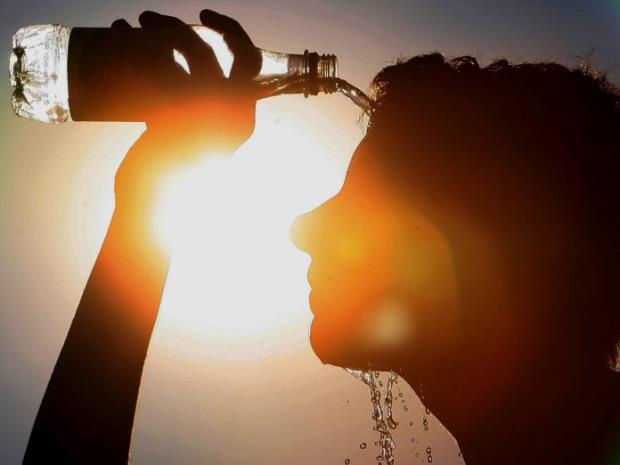 The Indian Meteorological Department on Sunday issued an orange alert for North -West India.
According to National Disaster Management Authority,
heatwave conditions can result in physiological strain, which could even result in death.
To minimise the impact during the heatwave and to prevent serious ailment or death because of heatstroke, you can take the following measures:
1. Drink water, as often as possible, even if not thirsty.
2. Avoid strenuous activities when the outside temperature is high. Avoid working outside between 12 noon and 3 p.m.
3. Avoid alcohol, tea, coffee, and carbonated soft drinks, which dehydrate the body.
4. Use ORS, homemade drinks like lassi, Torani (rice water), lemon water, buttermilk, etc. which help to re-hydrate the body.
5. Keep animals and plants in shade and give them plenty of water to drink.
Shreya Malhotra, Fitness and Yoga Instructor advises doing exercise.
Many people flock outside in warm weather to jog, play basketball or do yard work. But when the mercury rises, "easy" exercise becomes a huge physical undertaking, and intense exercise can be deadly.
•If people want to go out for a walk or a jog, they should either do it early in the morning between 5-6 am or in the evening after 7 pm.
• People should not do any physical activity between 10 am and 6 pm when it is hot.
Discussing the Issue of Heatstroke, Anshika Sharma, Nutritionist and Dietician shares a few steps,
1. Victims of heatstroke can be of any age, but more often it is older adults, particularly those over the age of 70.
2. Hydration, rest, and finding a cool environment are the keys to preventing heatstroke.
3. Avoid eating heavy meals as they can lead to a disturbed digestive system. That can be a source of extreme discomfort.