Published On
'I didn't murder him': Gangster Lawrence Bishnoi denies involvement in Moosewala's killing
He stated that Goldie Brar and Sachin Bishnoi planned to murder Moosewala Author :
Guneet kaur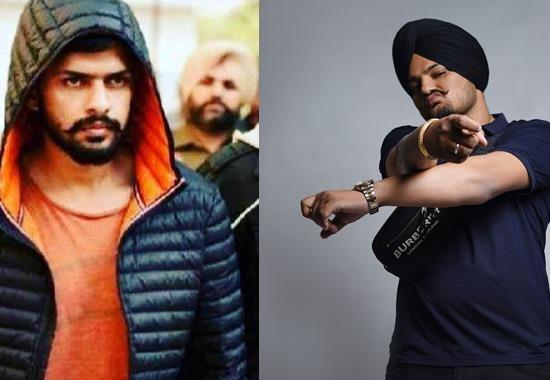 An exclusive interview of gangster Lawrence Bishnoi from jail has gone viral on multiple social media handles. Gangster Lawrence Bishnoi made shocking revelations about famous Punjabi singer Sidhu Moosewala and his killing. Lawrence Bishnoi stated that he has no involvement in Moosewala's murder, just knew that the planning for it was going on for one year.
In a recent interview from jail, gangster Lawrence stated that on contrary to reports he was never involved in Sidhu Moosewala's murder. He stated that Goldie Brar and Sachin Bishnoi planned to murder him as he was trying to support rival gangs. Lawrence Bishnoi said that Sachin and Goldie hatched a plan to kill Moosewala an year before his death. He added, "I did not hatch the plan to kill Sidhu Moosewala, was only aware of the planning."
Apart from this Lawrence Bishnoi slammed Sidhu Moosewala during exclusive interview from jail. He said that Sidhu Moosewala never talked or raised ongoing issues of Punjab. He stated that neither he stood up against drug addiction nor was he interested to address root issues of state such as crime, gun culture, etc. He said that Sidhu Moosewala was an anti-national person.
Later he added that unlike him they consider themselves as National that is why he was murdered. He added that he stands against Khalistan and being an Indian will never want his country to face partition. He then stated that it was his mistake to murder Sidhu Moosewala because of which is currently lodged in the jail.
Famous Punjabi singer Sidhu Moosewala was shot dead on 29th May 2022 by 6 people in Mansa district. He was murdered a day after his security was withdrawn by the government. Canda-based gangster Goldie Brar took responsibility for murder and stated that Moosewala was shot dead to avenge the killing of Akali Dal leader, Vikramjit Singh.