Published On
"I relate to the subject of movie 'RANJ' personally", says director Sunit Sinha
"The choice of industry totally depends on the subject and idea of the film and I wanted to stay true to the idea. Author :
Guneet kaur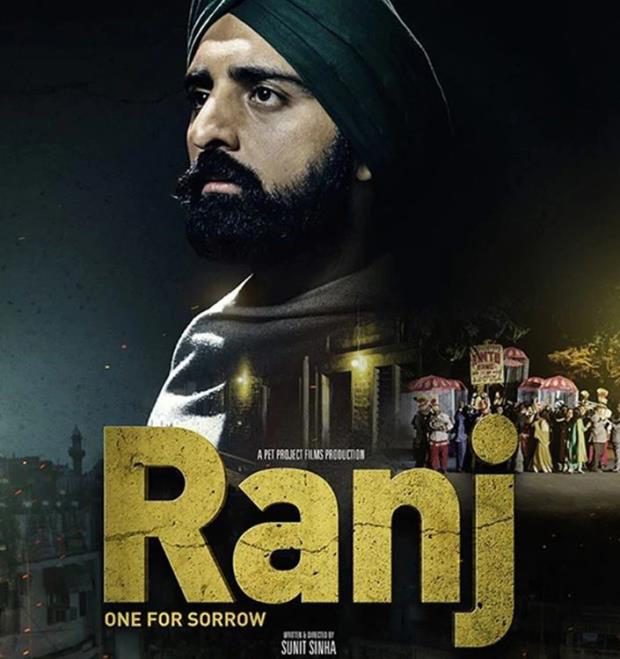 Punjabi Industry is no more confined to just comedy films, it is now opening to many new subjects which are of serious concern.
One such movie 'Ranj' released in the theatres on 10 June 2022, directed by Sunit Sinha. The movie is a depiction of a village boy, who is being pushed by all to go to a metropolitan city in order to lead a better life. The boy is not willing to do so, but agrees to accept it because of everyone's pressure. This movie in all is a portrayal of all the hardships faced by him when he moves to a bigger city.
The telephonic interview with the director of this film revealed many interesting facts related to the making of this film.
Why did you choose to make movie on this subject?
"
I relate personally to the main character of the movie. I come from the city of Patna which was not so big during 80s and when I moved to Delhi and Mumbai, it was not that easy for me to adjust. One day as I was roaming in the streets of Delhi, I saw a boy from Punjab who looked pretty lost, after having a conversation with him I got to know that he has come from Punjab to find better opportunities in a metropolitan city. After hearing all this, I decided to visit Punjab and reaching here I got to know that there is a huge problem of unemployment in the state of Punjab due to which most of the youth move to bigger cities in search of better life. It was at that time when I decided to make a film on this topic."
Why did you choose Pollywood industry to instead of Bollywood?
"
The choice of industry totally depends on the subject and idea of the film and I wanted to stay true to the idea. As my film had many characters belonging to Punjab and speaking the Punjabi language, so I thought that Punjabi Industry would be the perfect choice to launch a film like this."
Do you have any future plans to make more such movies that bring out the serious issues existing in Punjab?
"
I am totally aware of the issues existing in the state of Punjab like Drug menace, brain drain and I would not mind making a film which delves into the social issues of Punjab, but this can only be done after doing a thorough research on the same."
Let's see now when we'll get to see more such movies on social issues by Mr. Sunit Sinha in the Punjabi Industry.