Published On
Warning for IPhone users to avoid cash loads; What are Live Photos? How to turn it off?
Live Photo is similarly taken how one takes a normal photo, users will be using the feature and will not even know whether they are using it
Author :
Tushar Singh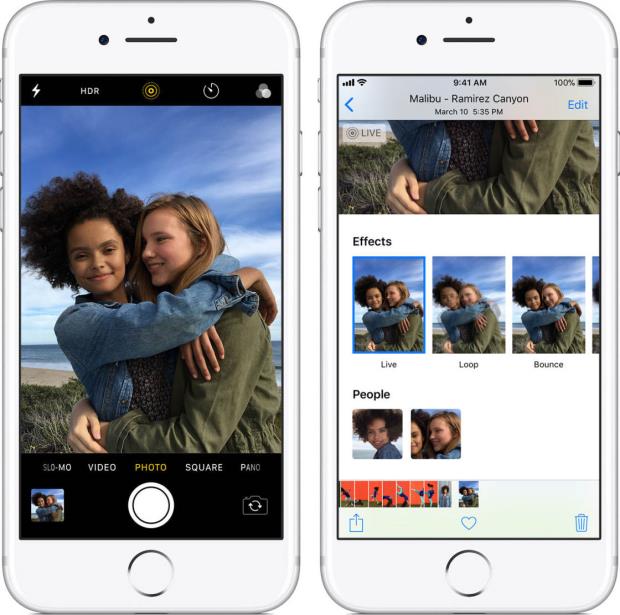 Users of the iPhone have been urged to turn the key feature off to avoid additional upgrade costs in the future.
Feature, called Live Photos, captures a mini video every time anyone snaps a photo with their iPhone.
Many users prefer this feature to get a 'Perfect Shot', although it takes up way more storage on your device than a standard still photo does.
If this feature is left on, this might cost you to pay a good price to upgrade your iPhone storage in near future. Better you delete photos to free up space or invest in pricey cloud storage.
Live Photo is a special feature, when taken from your iPhone records 1.5 seconds before and after you take a picture. It is similarly taken how one takes a normal photo, they will be using the feature and will not even know whether they are using that or not?
Live Photo benefits you in a couple of regards for instance:
Since Live Photo is recorded as a mini video, it gives one an option to go through the individual frames to get a perfect shot from the key photos taken.

One can also add fun effects and edit the Live Photo based on will before they share.
Despite the benefit of Live Photo, it has its own share of major downside as well, the images taken in this feature take up a lot of space, and since iPhone doesn't lend you an option of storage expansion in the form of a memory card, they can easily fill up – especially when one owns the lower priced device in that regard.
The higher storage variants available with the iPhone significantly raise the cost of an iPhone, and the upgrading costs you big: Viz. the cheapest and lowest option that one gets in the latest iPhone 13 with 128 GB storage costs you approximately 74, 000. The next model with storage double from its predecessor costs slightly above 74, 500. For the highest 512 GB model, you will have to cough up Rs 102,000. It is better to play smart than to pay huge fortunes for a feature that you might necessarily not need always.
How to turn off the Live Photos?
In order to avoid filling up your iPhone's internal storage and being faced with extra costs in the future, all you need to do is simply turn off the Live Photos feature.
All you have to do is navigate through your Camera app and tap the Live Photos button off. However, this won't turn the feature off permanently, the following steps will serve the purpose to avoid excessive storage:
The user needs to go through the Phone's settings

Tap on the camera.

Click on the 'Preserve Settings' option.

At last, simply ensure that the switch available right next to Live Photo is turned on.