Published On
India Post GDS Recruitment 2023: 40,889 posts availability for 10th pass, state-wise vacancy, registration process & more
Filing of form for the various posts has gone live from January 27th, interested candidates can fill it latest by February 16th Author :
Sukhdev Singh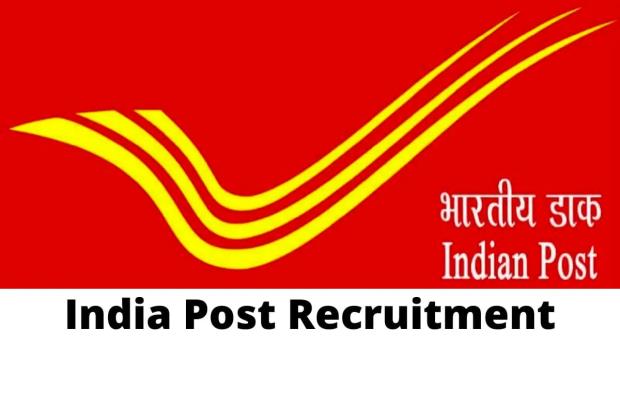 India Post has brought in vacancies in a total of 40,889 posts for those who have passed 10th on various positions of engagements that include Gramin Dak Sevaks (GDS) (Branch Postmaster (BPM)/Assistant Branch Postmaster(ABPM)/Dak Sevak.
Interested candidates can apply for the position on the organization's official website at indiapostgdsonline.gov.in. The registration process began yesterday, January 27th, 2023 and will remain valid until February 16th. Those candidates who have applied will be able to make modifications to their applications between February 17th and February 19th.
India Post GDS Selection Criteria:
The applicants will be shortlisted for engagement on the basis of a system-generated merit list. Candidates who wish to apply can reach the website for insight details, provided in the recruitment notification as shown.
India Post GDS Application Fee:
A fee of Rs.100 is to be paid by the applicants for all posts notified in choice of Division. However, fee payment is exempted for all female applicants, SC/ST applicants, PwD applicants, and Transwomen applicants.
Age Limit:
Candidates in the age group of 18 to 40 years will be able to apply for the postal department recruitment exam. Age will be counted from 1 January 2023, while the candidates of reserved categories will be given relaxation in the maximum age limit in accordance with the rule of the Central Government.
Follow these steps to submit your application for the desired post:
• Visit the official website indiapostgdsonline.gov.in
• Get yourself registered on the portal following the basic steps as given.
• Fill up the form as shown on the site, upload the required documents and proceed to pay the fee.
• Submit the form after verifying all the details and get a printout for future reference.
Here's how much the state-wise vacancy is available for all the posts combined:
• Rajasthan - 1684 Posts
• Andhra Pradesh - 2480 Posts
• Assam - 407 Posts
• Bihar - 1461 Posts
• Chhattisgarh - 1593 Posts
• Delhi - 46 Posts
• Gujarat - 2017 Posts
• Haryana - 354 Posts
• Himachal Pradesh - 603 Posts
• J&K -300 Posts
• Jharkhand - 1590 Posts
• Karnataka - 3036 Posts
• Kerala - 2462 Posts
• Madhya Pradesh - 1841 Posts
• Maharashtra - 2508 Posts
• Odisha - 1382 Posts
• Punjab - 766 Posts
• Tamil Nadu - 3167 Posts
• Telangana -1266 Posts
• Uttar Pradesh - 7987 Posts
• Uttarakhand - 889 Posts
• West Bengal - 2127 Posts
Category-wise availability of the post:
• General - 18122 Posts
• OBC – 8285 Posts
• SC- 6020 Posts
• ST- 3476 Posts
• EWS- 3955 Posts
• PWDA - 292 Posts
• PWDB - 290 Posts
• PWDC - 362 Posts
• PWDDE – 87 Posts