India vs Pakistan: With I-day arriving soon, Pak failed economy skyrockets inflation; 'Gold at Rs.1.5lakh, Ghee at 2200'
Both the countries became independent together but Pakistan still lags behind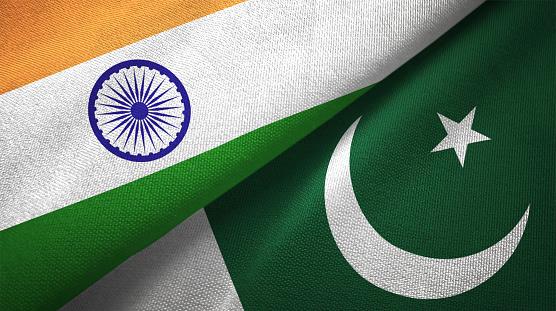 -

India and Pakistan have never been on good terms but the fact can never be denied that these two countries were one at a certain point in time.

Both the countries got independent at the same point and time, the fact that should catch everyone's attention is that both the countries started from scratch and are at totally different levels today.

India having a total population of 138 crores stands tall and proud with other developed nations whereas Pakistan having a population of mere 22.09 crores is ambling down with time as both celebrate 75 years of Independence this year.

Here is a detailed comparison of how both countries that got separated in 1947 are performing now.

Talk about any field, be it inflation, GDP, price of goods and services or ranking, India has always outperformed Pakistan.

Let's discuss that thing that is related to every common man, the rates of items of daily needs. All the items cost 2-5 times more in Pakistan in comparison to India.

Before discussing, just for the information the cost of goods are in INR and PKR respectively but there is not much difference between both the currencies, it is only around Rs. 2.7.

Wheat flour(atta) which is the need for every household costs around Rs. 27 per kg whereas in Pakistan you have to pay Rs. 90 per kg. Sugar costs 38 and 120 Rs. per kg in India and Pakistan respectively. If you purchase refined oil and desi ghee in India, it will cost around 150 and 450 whereas in Pakistan it would be 950 and 2200 respectively.

Gold costs 53,000 Rs. for 10 grams and in Pakistan it is almost touching the sky as it costs 1,50,000.

Leaving these things aside, let us compare the criterion that somewhere or the other decides the development rate of countries i.e. GDP and rate of the dollar.

In India, the rate of GDP is 2.62 lakh crores USD whereas Pakistan is nowhere near our country. The GDP rate of our neighboring country is 26,368 crores.

Last but not least in India 1US dollar equals 79.6 INR and in Pakistan, it equals approximately 218 PKR.

In the conclusion, it can be said that if both the countries would have never got separated then the condition would have surely been better as we see it now.