Published On
Indian-American Boy Bullied At Texas School, Then Suspended For 3 Days
An Indian-American boy was bullied at his school in Texas, USA.
Author :
Chanderveer Singh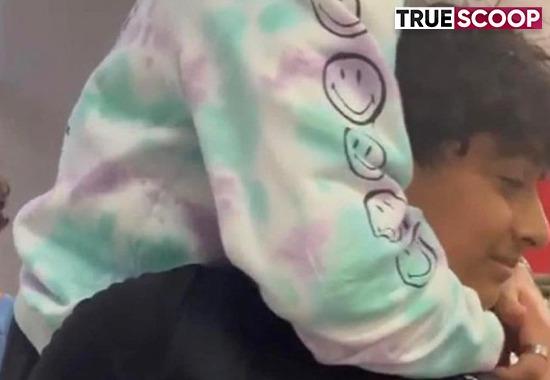 In a video that went viral on social media, an Indian-American student was chokehold and bullied by a white student in a school in Texas, USA.
In that video, it can be seen clearly that a white boy held a headlock of an Indian-American boy.

In the video, a white student can be seen asking an Indian-American student to get up from his seat but that Indian-American boy refused, then he was first choked and after that forcefully removed from his seat.
Meanwhile, other students were not tried to stop the violence.
The video, shot by a fellow and shared on social media, has sparked anger on social media. An online petition supporting the boy has received more than 1.5 lakh signatures, according to media reports.
Though the school authorities preferred to punish the Indian-American student by suspending him for three days while the white student got a suspension of only one day, Sonika and Kamlesh Pritmani, parents of Indian-American, said.
"It was horrible. I couldn't sleep for three nights straight. It felt like I was being choked. I cried many times watching it," said Sonika Kukreja, mother of the student put in the headlock.
"I am deeply concerned about the safety of our children and the message our school board, our police department, is sending out by not acting on this," Kukreja added.
"We need fair treatment for every kid and we need that bullying to be stopped," said Pritmani.
In an email to parents, Coppell ISD's Superintendent Dr. Brad Hunt said in part, "Coppell ISD is aware of a video circulating on social media showing an incident at Coppell Middle School North involving a physical altercation between two students. Bullying, both verbal and physical, as well as physical acts of aggression are never acceptable and do not align with who we are at CISD and our core values."