Indians worst affected by Mass Layoffs, Unemployed can live in US for only 60 days
A report released estimates that Indians who have filed for Green Card in year 2020 will have to wait for 195 years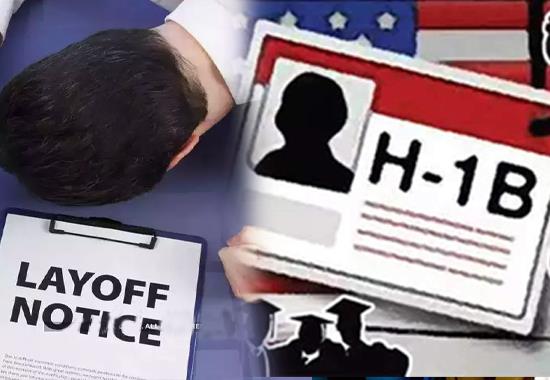 -

Mass layoffs by some famous tech companies have left thousands of workers especially Indians living in the US on temporary visas. They have very limited period of time to find a new job otherwise will have to leave country as per rules of H-1B Visa. Reportedly, people with the Visa have been residing in US from last many years and awaiting permanent citizenship of country.

As for now they don't have jobs, their stay in country is very uncertain because of this the fired employees are frantically searching for jobs but they are facing problem in doing so as many major companies have frozen recruitment and hiring has become slower during this time period.

People have become so desperate to find jobs that they are making direct appeals to LinkedIn, generating threads including many citing jobs in US. This desperation comes because most of these workers have mortgages, student loans and children studying in school.

Major tech industries in US have always relied largely upon H-1B workers to meet the need of workforce they require in some specialized fields of computer sciences. According to a Bloomberg analysis of data from US Citizenship and Immigration Services, Amazon, Lyft, Meta, Salesforce, Stripe, and Twitter have sponsored at least 45,000 H-1B workers in the past three years. As per reports, the H-1B visa holders can only live up to 60 days in US legally as unemployed.

For the unversed, H-1B program helps employers of US to hire workers with college degrees in fields where there is a shortage of Americans. These visas are issued for three years and extension is also given sometimes. As per policy, number of people allowed each year has highest number of Indian professionals as their demand is high.

As the biggest tech companies have announced layoffs, it has impacted Indians living there greatly. A report released estimates that Indians who have filed for Green Card in year 2020 will have to wait for 195 years while people from rest of world will just get approval is less than a year. Although the organization have not officially stated reasons for this long wait but allegedly it is due to Pandemic backlog, Ukrainian students getting preference and also massive layoffs.