Published On
Inside Story of AAP MLA Amit Rattan's arrest by Punjab Vigilance Bureau in bribery case
The arrest was made by Vigilance Bureau at 4:30 in the morning from Rajpura Author :
Guneet kaur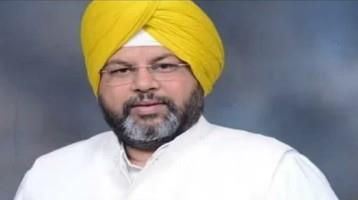 In the latest development, Punjab Vigilance Bureau has arrested AAP MLA Amit Rattan Kotfatta in bribery charges from Rajpura. The arrest was made by Vigilance Bureau at around 4 in the morning. Reportedly, the accused has been taken to Bathinda where he will be questioned in front of his PA. Amit Rattan is an MLA from Bathinda Rural.
The sources from Vigilance Bureau have revealed that planning for the arrest of AAP MLA Amit Rattan started after they received strong evidence against him. Also, the audio that was submitted to them of the conversation between AAP MLA the complainant was sent to the laboratory for thorough checking. Adding to this the sources said that when it was proven that the other voice was of AAP MLA, VB initiated an operation to arrest him.
This operation started early morning on 22nd February 2023 and ended after his arrest. During the operation, VB's Chief was also present and was leading the operation. After receiving some hints that he can be arrested, AAP MLA Amit Rattan Kotfatta changed his location and also turned off his phone. After hours of tracing, VB got to know the exact location and arrested the accused from Rajpura between 4- 4:30 on Thursday morning. During this operation, VB's Chief was in constant touch with CM Mann and Chief Secy V.K Janjua.
For the unversed, on 16th February 2023, MLA Amit Rattan's private PA Risham Singh was caught taking a bribe of Rs 4 lakh in Bathinda. Post this the MLA was also questioned about the same but he denied all allegations against him. Post this, the complainant Pritpal Kumar released an audio recording of AAP MLA doing negotiations with him regarding the amount of bribe.
AAP MLA Amit Rattan's background has also been very controversial. Earlier he was removed from Shiromani Akali Dal on corruption charges. There were also speculations that after becoming the MLA, many allegations regarding corruption were put against him. The Vigilance Bureau in the further investigation will find out connections of various close associates and PA of MLA and will also investigate whether they have any part to play in this case.
Earlier Health Minister Vijay Singla was arrested for demanding commission from the contractor in exchange for the work. Allegations regarding corruption were also made against Fauja Singh Salaria. Both of them were dismissed from their posts. Third is now Amit Rattan who has been arrested within AAP.