Published On
International Olympic Day 2022 : History, Theme, Quotes & More
Here's all you need to know regarding International Olympic Day 2022.  Author :
Ms Chaithra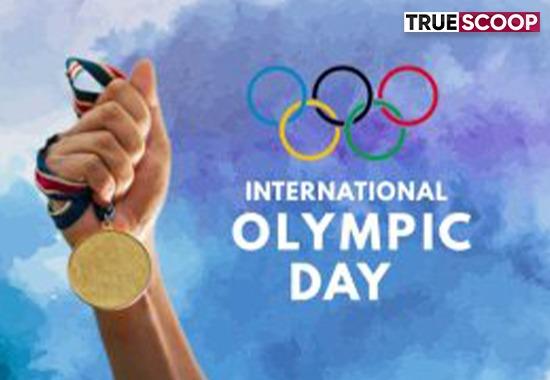 The Olympic Games are the most renowned sports event in the world. The Olympics are one of the world's oldest athletic events, with over 200 nations competing in summer and winter sports tournaments conducted every four years.
On June 23, every year the world observes International Olympic Day. It is a day when players and sportspersons from all over the world get together to emphasize the various benefits of participating in games and sports.
Let's take a step back and know about the history of International Olympics Day
This day's origins can be traced back to the 42nd IOC Session in St Moritz.
Doctor Gruss, a Czech IOC member, proposed World Olympic Day at the 41st summit of the International Olympic Committee in Stockholm, Sweden, in 1948.
The day is inspired by the Olympic movement. It also commemorates the creation of the IOC on June 23, 1894, at the Sorbonne in Paris, where Pierre de Coubertin resurrected the Olympic Games.
The National Olympic Committee (NOC) developed this event, which marks a watershed moment in Olympic history.
The day is noteworthy because it encourages people to participate in sports and raises understanding of diverse sports-related activities.
Also Read: Australian medical institute calls to re-adopt Covid strategies
As nations throughout the world mark International Olympic Day 2022, here are some inspirational words from Olympic legends throughout the ages:
"Never buy gold, simply earn it"- Mary Kom
"When anyone tells me I can't do anything, I'm just not listening anymore." – Florence Griffith Joyner
"You have to believe in yourself when no one else does — that makes you a winner right there." - Venus Williams
"You got to try and reach for the stars or try and achieve the unreachable"- Cathy Freeman
The theme of 2022 International Olympic Day:
The theme of this year's Olympic Day is "Together for a Peaceful World."