Actor Vidyut Jamwal is a big fitness nut who is always trying his best to make people aware about whatever new he learns. The actor is continuously updating his social media accounts and promoting awareness.
In a recent tweet, Vidyut Jamwal made everyone aware of sexual health and erectile dysfunction.

He said, " It's time we braved into the discussion about sexual health & Erectile Dysfunction. One in ten men can suffer from Erectile Dysfunction. " KalariSutra is a set of 19 exercises that, when performed daily, help to rejuvenate blood flow and restore sexual energy to the pelvic region. See video here.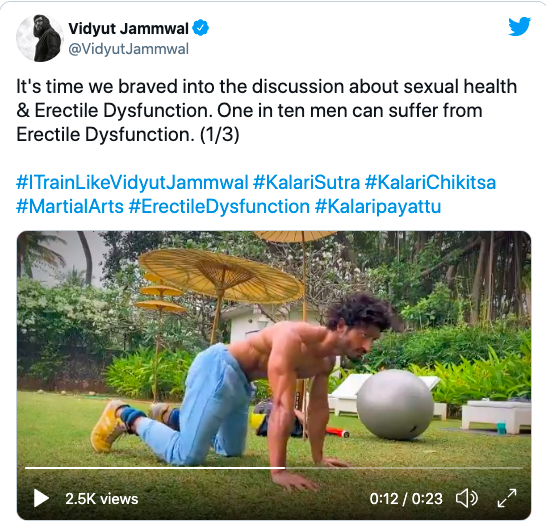 Sexual health is an important aspect of general well-being, and it should be discussed more openly in order to break the taboo. Cheers to living a balanced life.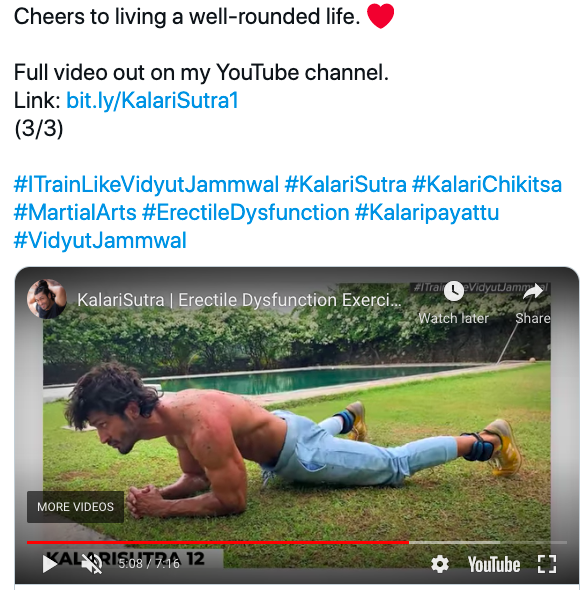 He also uploaded a video to his official channel in which he demonstrated the Kalari Sutra's 19 set exercises. Vidyut Jamwal urged everyone to discuss about sexual health more openly and to always be educated on sexuality's physical, emotional, mental, and social well-being.

Meanwhile, Vidyut Jamwal's will be seen in Kanishk Varma's next film Sanak, which will be released later this year.