Is Rakshabandhan on August 30 or 31? Rakhi 2023 Date, shubh muhurat, timing & everything to know
The Raksha Bandhan 2023 celebration has been induced with confusion- when is the right time to tie a rakhi and when is 2023 Rakshabandhan? This writeup will clear all your confusion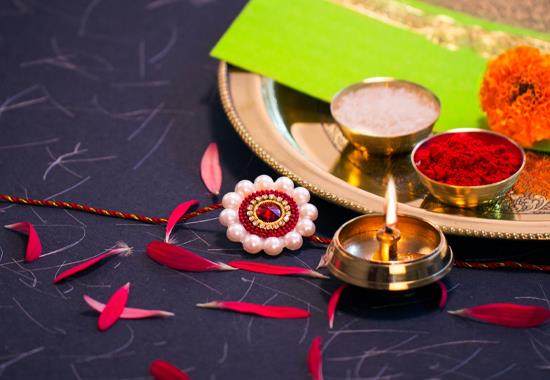 -

After 2 months of Saavan, India is all set to celebrate Rakshabandhan 2023. Raksha Bandhan is a Hindu festival often celebrated by all communities as it signifies the love and bond between a brother and sister. Rakshabandhan is celebrated annually on the Poornima Tithi (full moon day) of Shravan Maas (Sawan month). On this day, sisters tie rakhi to their brothers and perform multiple rituals. Apart from tying the rakhi, sisters apply tilak on their foreheads, perform their aarti, and pray for their prosperity and long lives. On the other hand, brothers promise to protect their sisters and stand with them in every aspect of their life and also shower them with gifts. While the traditional Raksha Bandhan celebration is like this only, the festival has indeed broken the stereotypes and evolved with time. For instance, sometimes brothers also tie rakhi to their sister's hands. Sisters also celebrate the day by tying Rakhi on each other's wrists. Sometimes, Raksha Bandhan gets too emotional when sisters tie rakhi to their pets in the absence of their brothers, especially dogs. Multiple videos go viral when girls tie rakhi to their dogs as they also protect them when needed.

However, the Raksha Bandhan 2023 celebration has been induced with confusion- when is the right time to tie a rakhi and when is 2023 Rakshabandhan? Below is what you need to know about Rakhi 2023 date, time and Rakhi 2023 Subh muhurat-

Rakhi 2023 time, date & subh-muhurat

Also Read: Real vs Reel: Is The Freelancer a true story based on the book 'A Ticket to Syria'?

Rakhi 2023 will be celebrated on August 30 as well as August 31 but there is a catch. As per Drik Panchang, 2023 Raksha Bandhan is falling on two dates due to Bhadra Kal which is considered inauspicious for tying rakhi. As a result, you can tie Rakhi on two dates- August 30 and August 31. The Raksha Bandhan Bhadra Kaal end time is at 9:01 pm on August 30, therefore Rakhi tying ceremony can be celebrated after this. This year, the Raksha Bandhan Bhadra Poonch will last from 5:30 pm to 6:31 pm on August 30, and the Raksha Bandhan Bhadra Mukha will begin at 6:31 pm and end at 8:11 pm on August 30. The Poornima Tithi (Full Moon) starts on August 30 at 10:58 am and ends on August 31 at 7:05 am. Ultimately, it means if you could not tie rakhi on August 30, you can still celebrate it before 7 am on August 31.

Raksha Bandhan 2023 History

Notably, Raksha Bandhan holds a great significance for Hindus. One of the legends associated with this festival originates from the epic Mahabharata. According to mythology, Lord Krishna accidentally cut his finger while flying a kite. Seeing this, Draupadi, the wife of Pandavas, tore a piece of cloth from her saree and tied it to the injury to stop the bleeding. Lord Krishna was deeply touched by her gesture and promised to protect her forever. As a result, he fulfilled this promise when Draupadi faced public humiliation in the royal court of Hastinapur when the Kauravas tried to shame her. To be precise, Duryodhan had ordered his brother Dushshan to strip Draupadi in the royal court of Hastinapur after her husband Yudhishtira lost her by betting her in a game of dice. This ultimately resulted in the fall of Kauravas and the crowing of Yudhishtira as the ultimate King with the help of Lord Krishna.