Published On
Jalandhar demands answers: Sports Hub Project crumbles after 7 Years of Inaction
Jalandhar's Sports Hub project under smart city initiative canceled due to contractor's failure to commence work, leading to arbitration and fresh tendering. Author :
Malkit Singh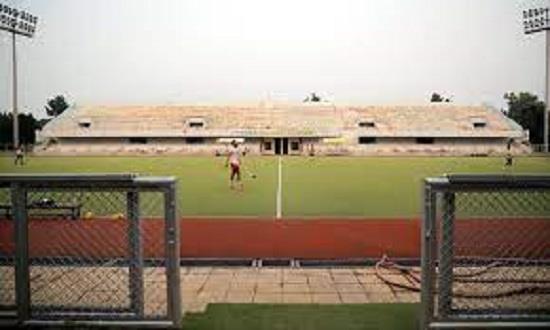 In a major setback for Jalandhar,the contract for the Sports Hub project, under the smart city project by the Smart City Company in Jalandhar has been canceled. The project, which had been in the planning stage for the past seven years, has suffered a significant blow in the last six months due to the deteriorating reputation of the Smart City Company.
The Municipal Corporation of Jalandhar took action after the contractor failed to commence work despite receiving a notice. Initially issuing a warning notice, the Corporation finally decided to terminate the tender, leading to the cancellation of the contract.
Meanwhile, in response to the contract cancellation, the contractor has decided to pursue arbitration to recover the work already completed and seek compensation for damages. Notices have been sent to both the Municipal Corporation and the Smart City Company, and an appeal has been filed before the arbitrator. The Municipal Corporation Commissioner, Mr. Abhijeet Kapilesh, confirmed that a fresh tender will be floated, and the designing of the Sports Hub project will be revisited. The Corporation's legal wing will conduct an independent investigation into the matter while proceeding with the process of tendering afresh.
The Sports Hub project aimed to create a comprehensive sports city, featuring various facilities such as a cricket stadium, hockey stadium, football stadium, yogasan setting ring, and indoor sports facilities for handball, basketball, volleyball, badminton, wrestling, boxing, weightlifting, judo, and kabaddi.
Cm bats for free telecasting rights of gurbani from sri harmandir sahib to all the channels
There has been a continuous delay in the Smart City project for the past seven years, with extensive work documented in files but no progress on the ground level. The project was initially announced years ago, but over time, the situation has taken a different turn, and it appears that all the projects are veering off track.
The company responsible for these projects is also facing allegations of corruption, prompting repeated demands from the Punjab government for a thorough investigation. Additionally, a vigilance inquiry has been initiated by the Punjab government to address these concerns. It is anticipated that the central government may also intervene in the Smart City project.