Published On
Jalandhar: Know all about Dr. Manoj Kumar, the newly appointed Vice Chancellor of DAV University
Prof. Dr. Manoj Kumar was earlier the Principal of DAVIET Jalandhar.
Author :
Guneet kaur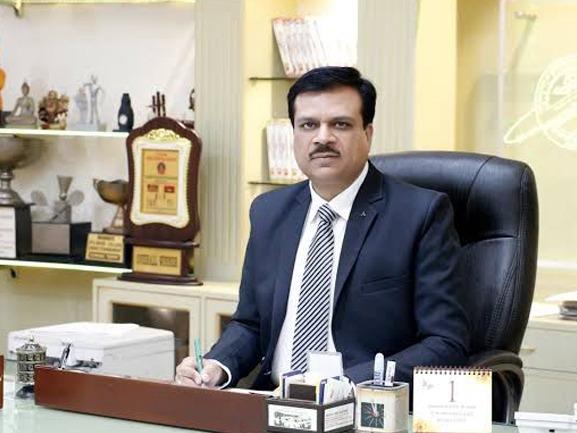 DAV University is one of the most renowned universities not only in Punjab but also all over the country. The institution is known for providing world-class facilities, education and opportunities to its students.
The University has appointed Dr. Manoj Kumar as the news Vice-Chancellor who was earlier the Principal of DAVIET Jalandhar. Being the Principal of the institution, he has put his blood and sweat to make it reach where it stands today. Here is a little sneak peek into who is Prof. Dr. Manoj Kumar, the Vice Chancellor of DAV University Jalandhar.
Dr. Manoj Kumar apart from being an outstanding administrator is a researcher who has high-quality publications par excellence. Speaking about the qualification, Dr. Manoj holds a bachelor's degree in Electronics & Communication Engg and has done his masters in (Electronics & Communication Engg. It does not end here, he has immense knowledge about his field as he has completed his Ph.D. from Punjab Technical University, Jalandhar. It would be interesting for everyone to know that Dr. Manoj is CMI Level 5 Certified in Management & Leadership from Chartered Management Institute UK. He was selected for a UK study tour by AICTE & British Council under the UKIERI project in 2019.
He has immensely contributed to the field of Education and has won many laurels for himself. He is a recipient of the Silver Medal in M.Tech. He has received Best PI Co-ordinator award from Secretary, D.O.E, Govt. of India under IMPACT/SSS project sponsored by D.O.E, GOI; World Bank and Swiss Development Co-operation, Switzerland.
Dr. Manoj Kumar also holds the distinction of being one of the top 25 academic leaders across India, recognized by Wipro Mission 10X. He is an indefatigable man who has by his vision, hard work and leadership.