Published On
Jalandhar: Police Commissioner seeks constitution of SIT on DCP Naresh Dogra & MLA Raman Arora case
During his interaction with the members, he said that whatever happened between DCP Naresh Dogra and MLA Raman Arora is very unfortunate
Author :
Guneet kaur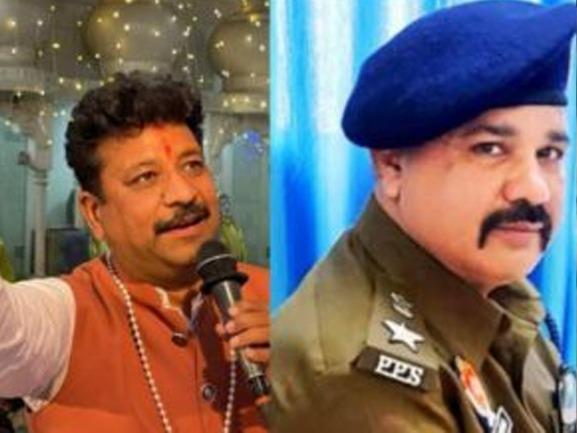 There has been a lot going on in the case related to the brawl between MLA Raman Arora and DCP Naresh Dogra. Now, the latest development has come in the case. The Police Commissioner of Jalandhar, Gurcharan Singh has asked for the constitution of SIT Committee regarding this case. He recently visited the Police Family Welfare Association. During his interaction with the members, he said that whatever happened between DCP Naresh Dogra and MLA Raman Arora is very unfortunate. He further added that is very demeaning how the DCP was treated by the MLA.
He impressed upon the point that whatever has been done by the MLA, the current government should take some serious action against it. "The assault on a high official on behalf of the MLA and his associates and subsequent transfer of him is highly condemnable," he further said.
In the morning, the news grappled with all the headlines when the fight of Naresh Dogra with MLA Raman Arora resulted in a costly affair for the DCP as he got transferred by the Punjab Government as AIG PAP II. Reportedly, last night everything got sorted out between the MLA and DCP, but still, he had to yield the result.
Talking about the incident, on Wednesday DCP Naresh Dogra had a very heated argument with MLA Raman Arora's supporters which then turned into a huge fight.
The argument started at Shastri Market related to possession of goods which then turned into a heated argument. Afterward, both of them decided to meet with the officer of a reputed news organization, Sawera Bhawan, when both Raman Arora and Naresh Dogra reached out to sort the issue, instead of getting pacified the situation became worse and a fight was initiated.
After this incident, AAP MLA Raman Arora raised allegations against the DCP for assaulting and thrashing his people who have now been admitted to the Civil Hospital. The AAP MLA has also submitted evidence against the DCP to the police and asked for action against him. After all this, a video has been doing rounds which shows that the DCP was also beaten badly and after getting the medical test done it has been informed that he has received 7 injuries.