Published On
Jalandhar to have a massive surveillance and traffic management system with 1200 CCTV cameras within 9 months
This vast infrastructure would be equipped with various facilities.
Author :
Priyanka Vinayak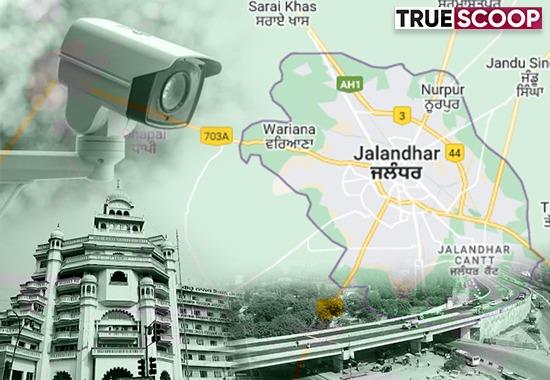 Jalandhar city is all set to have a massive surveillance and traffic management system with 1200 CCTV cameras covering every nook and corner of the city and a dedicated integrated command and control center (ICCC) at Police Lines Jalandhar under the smart city mission.
For this, the project has been awarded to KEC for Rs. 78 crore and the project was expected to complete within nine months from the date of execution. This project includes city surveillance, adaptive traffic control system & intelligent traffic management system, installation of variable message sign board, public address system, emergency call boxes, video management system, poles & junction boxes, air quality sensors, integrations, regional data centre, network setup and ICCC platform.
This vast infrastructure would be equipped with facilities like automated number plate recognition and red light violation detection with its integration of the E-challan system. Likewise, a face recognition system would help keep crime under check at several locations inside the city. An adaptive traffic control system would also be rolled out under this project. This system includes controlling traffic signals based on congestion, a traffic violation detection system and issuing E-challans against violators through automated number plate recognition.
All the activities captured by these CCTV cameras would be monitored at ICCC where a 50 feed wide video wall would be set up to cover all the locations including city's entry-exit points, red alert points, junctions, hospitals, railway crossings, markets, educational institutions, main city roads, and others on a random basis.
The DC Jalandhar Ghanshyam Thori asked all the concerned departments to complete a site survey and feasibility study for all the areas falling under their respective jurisdiction so that the project could be completed within the time frame. The departments involved in the project have already appointed their nodal officers for the smooth execution adding that strict adherence to the timeline is to be ensured by all the stakeholders.