Published On
Jharkhand Ghost Town: Taimara mysterious valley where you can travel '2 years' ahead in future
It is said that when passing through this area, the clock and year on a mobile device change automatically Author :
Samriti Bharadwaj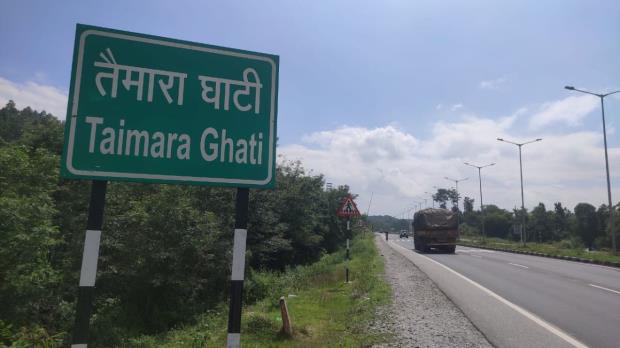 These days, social media is filled with news stories about the Taimara Valley in Jharkhand. Even though Taimara Valley is a location full of natural beauty that everyone finds fascinating, the area between Rampur and Taimara Valley has recently come up in talk due to its mystery. It is said that when passing through this area, the clock and year on a mobile device change automatically.
The time zone in Mobile advances by two years. In other words, you will see the year 2024 on your phone instead of 2022 when you check it here. Additionally, the mobile device's clock starts displaying a different time. The date-setting message starts to appear on the mobile WhatsApp as soon as you arrive here.
Nothing will be seen anywhere in this Valley except for a temple on the side of the road that has an idol of Maa Kali and Bajrang Bali. Passers-by frequently stop to pray at this temple. After that move on to the next journey. The beginning of this valley is close to the road going to Dasam Falls.
To reach Taimara Valley, you have to travel on Ranchi Jamshedpur Highway NH-33. This location is around 30 kilometers from Ranchi's capital. You can see the mountains and valleys on each side of the four-lane road. You can get a close-up view of the clouds in this rainy season here. The clouds hitting the mountains will make you feel cool here.
It is difficult to access the internet because of the location's frequent time zone changes. Only calls can be made. The villagers claim to have also seen a woman roaming along this road while dressed in white. To save the woman, the drivers lead the cars to crash. Frequently, damaged cars can be seen on this road. A temple was recently constructed on this road to prevent accidents.
There are doubts about this theory because no other instance of this event has been recorded anyplace else. The Tropic of Cancer, which crosses this region, is blamed for the circumstance. Others proposed that the disturbances might be caused by the region's powerful magnetic fields and radiation.