Published On
Job Alert for IT sector: TCS and Infosys to hire around 90,000 freshers
TCS and Infosys hired 100,000 and 85,000 freshers in FY 22 and plan to hire more than 50,000 freshers in FY 2023
Author :
Nishtha Jairath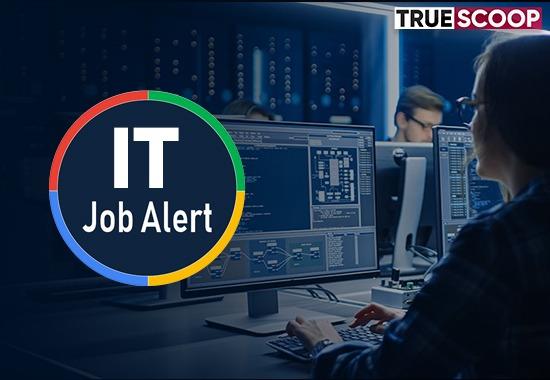 High attrition rates have been reported at Tata Consultancy Services (TCS) and Infosys, indicating supply-side issues as IT businesses compete for a limited talent pool.
TCS plans to hire 40,000 people this financial year, whereas Infosys plans to add up to 50,000 people. Infosys's attrition rate increased to 27.7% in the March 2022 quarter, up from 25.5% the prior quarter.
However, according to Nilanjan Roy, Infosys chief financial officer, attrition for the quarter has decreased close to 5% both in terms of percentage and absolute headcount. In a similar vein, management at Infosys, the world's second-largest IT company, stated that attrition was reduced in the last quarter. The chief financial officer, Nilanjan Roy stated that "The good news is that we've seen stability, and the interventions we're looking at, such as the April 1 rise plan, should continue to show some progress".
According to CNN-News 18, the IT behemoths (Infosys and TCS) made a total of 61,000 campus hires in FY21. TCS and Infosys, respectively, hired 100,000 and 85,000 freshers in FY 22. Further, they also plan to hire more than 50,000 freshers in FY 2023. Nilanjan Roy, Infosys' chief financial officer, said earlier this month when reporting the company's results, "We hired 85,000 freshers in India and around the world in the last year. We are hoping to hire at least 50,000 people this year and will see how things go, but these are just estimated".
Tata Consultancy Services (TCS) has announced that its hiring pace will be similar to the previous fiscal year. The company has set a hiring goal of 40,000 people for the year and will meet it (if necessary), this was stated by the TCS Chief operating officer NG Subramaniam.
The continuation of work from home:
Tata Consultancy Services (TCS) is committed to implementing the "25x25" model and hot desks. The workplace and progressively transfer them to a mixed work environment. According to the concept, no more than 25% of the company's employees will be required to work from the office at any given moment by 2025, and no employee would be required to spend more than 25% of their time in the office.
According to reports, HCL will continue to function in a hybrid mode because the company's main priorities are the safety and well-being of its employees. According to a site, the IT behemoth said, "The safety and well-being of our employees and their families is one of our top objectives, we are also committed to maintaining our business routine, ensuring that our client's services are not disrupted. We are currently keeping an eye on the issue and will continue to operate in a hybrid mode. Likewise, IT major Infosys has also planned to return to the office in a 'phased manner'