Published On
Johnny Depp with ex-wife Amber Heard, a witness testified actress went through forced sex
The witness is a well-known New York-based Clinical Forensic Psychologist who specializes in domestic abuse cases
Author :
Nishtha Jairath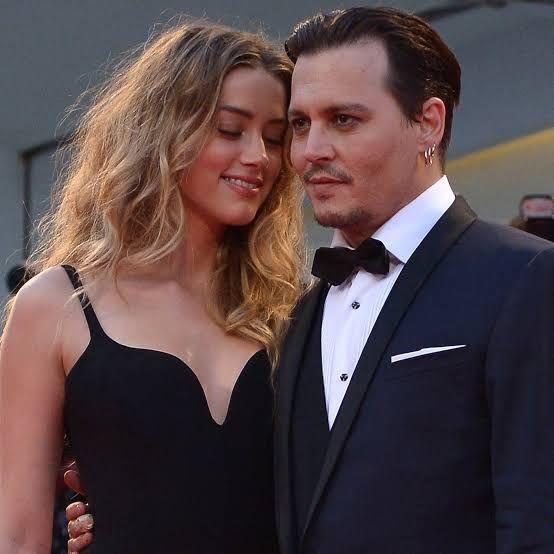 The continuing defamation case involving Hollywood's popular actor Johnny Depp and his ex-wife Amber Heard has sparked worldwide interest. Amber had filed a domestic abuse complaint against Depp. The actor then filed a defamation suit against Heard. The case is currently being heard in a Virginia court. Every day, more information about this case emerges.
Amber's doctor, Don Hughes, testified on her side at a recent court, alleging that Depp was forcibly having sex with Amber. Depp, on the other hand, explained why he was taking the medicine. He said that I, too, used narcotics to forget my history.
Johnny engaged in forcible sex:
Dr. Don Hughes, the first witness on Amber Heard's side, was in court to testify, according to media sources. The doctor is a well-known New York-based Clinical Forensic Psychologist who specializes in domestic abuse cases. In court, Don testified that Johnny was always inebriated. He was very inebriated one day and tried to force sex on Amber; when he objected, the actor assaulted him.

According to Hughes, Amber got post-traumatic stress disorder:

When Johnny couldn't find his cocaine on a trip to Australia, he became violent with Amber and tried to find it in her private parts. Amber passed out twice during this time. He further stated that this was not the first or last event of its kind. This was not the first time Johnny had done anything like this to Amber. Following it, he developed PTSD or Post Traumatic Stress Disorder.

Heard claims that Johnny Depp, who plays 'Jack Sparrow' in the film 'Pirates of the Caribbean,' stated he didn't use drugs during the party but has been avoiding them since. He claimed that I began ingesting these substances in order to escape the demon within me, which he claimed had been with me since I was a child. Heard has made "exaggerated charges," according to the actor.