Published On
Johnny Depp: 'Pirates of The Caribbean' actor's look-alike attends religious ceremony in Iran
Johnny Depp's doppelganger attends religious ceremony in Iran
Author :
Guneet kaur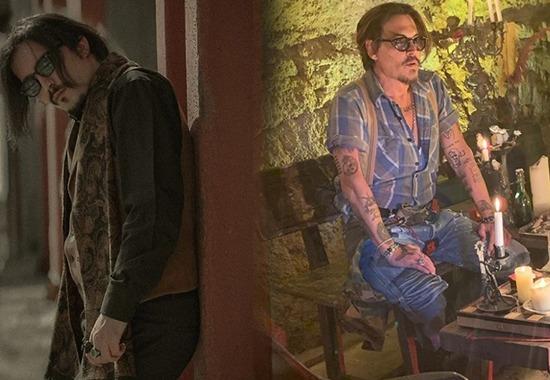 In a viral video lookalike of Johnny Depp can be seen taking part in a solemn ceremony.
A man in Iran has gone viral on social media for his resemblance to a famous Hollywood actor, Johnny Depp.
The man can be seen taking part in a religious ceremony in Iran's Tabriz where he was captured on camera and the video appeared first on TikTok.
The footage of the lookalike started circulating on other platforms where people were stunned to see their favourite Johnny Depp's doppelganger.
The man who can be seen in a video has been identified as Amin Sales who is a model according to the reports.
The man can be seen totally in Johnny Depp's hairstyle and goatee along with shades while he was taking part in the ceremony.
The lookalike's Instagram handle is full of comments of people talking about his appearance and resemblance to the legendary actor.
View this post on Instagram A post shared by aminsales | امین ثالث (@dr.aminsales)
A person commented on the video saying, "He's learning how to fend off Amber."
Another person said, "He left his doppelganger back in the states to fool everybody."
The doppelganger's handle has many photos in which he has even posed like the 'Pirates of the Caribbean star.