'Junta got offended': Ashneer Grover reacts at Narayan Murthy's 'Youths should work 70 hours a week' remarks
Infosys co-founder NR Narayana Murthy ignited a nationwide debate when he suggested that Indian Youths should work for 70 hours a week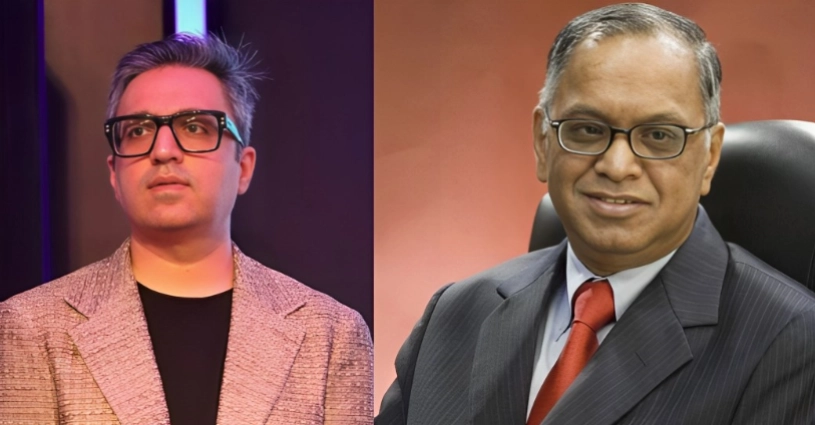 -

Former Managing Director of BharatPe & Shark Tank India judge Ashneer Grover on Friday reacted to Narayan Murthy's viral 'Indian Youths should work 70 hours a week' remarks. Speaking on the inaugural episode of 3one4 Capital's podcast 'The Record, Infosys co-founder NR Narayana Murthy ignited a nationwide debate when he suggested that Indian Youths should work for 70 hours a week and compete effectively on the global stage.

Narayana Murthy's work remarks sparked a massive debate on social media including on LinkedIN and X, formerly known as Twitter. While many backed Narayana Murthy's suggestion to amp up India's competitiveness at the the global stage, there were people who pointed out the low pay that the employees get even though they work overtime.

Amid the burning debate, Asheer Grover took to his official X handle and wrote, "I think junta got offended here because work is still being measured in 'hours' than 'outcome'. The other thing is people feeling as if youngster's laziness is only thing keeping India from becoming developed. Funny - getting offended unites us more than cricket, religion, caste or language."
What did Narayana Murthy say about Work Hours?
In conversation with former Infosys CFO Mohandas Pai, Infosys Co-Founder Narayan Murthy said, "My request is that our youngsters must say- 'This is my country, I want to work 70 hours a week.'
"Somehow our youth have the habit of taking not so desirable habits from the west and then not helping the country,"said Murthy.
Pointing to the rise of emerging markets, especially that of China, Murthy said, "If we can look at countries that have made significant progress in the last 25-30 years. Why I'm saying 25-30 years is then they would have gone through some ups and downs, they have gone through some difficulties. If they can look at a country like China, if they can look at other countries that have made significant progress economically, and then say what are the policy decisions they took so that they could grow very well, then I believe that we would also grow."