Kaala Paani Season 2 announced, Netflix releases video for fans; Watch
As soon as Kaala Paani Season 2 was announced fans went gaga on social media and expressed their excitement for the upcoming series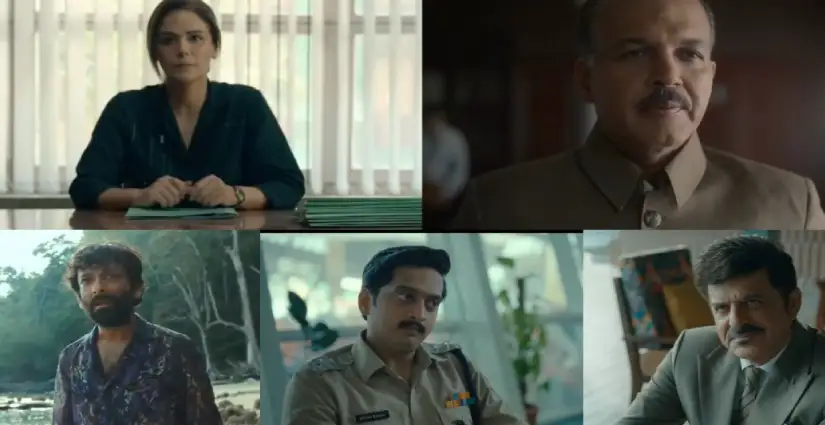 -

Kaala Paani Season 2 is in the pipeline. Yes! you heard it right. Netflix on Monday confirmed Kaala Paani Season 2 in the making by sharing a video for fans on social media. As soon as Kaala Paani Season 2 was announced fans went gaga on social media and expressed their excitement for the upcoming series. Kaala Paani Season 2 will be the sequel of Kaala Paani which was released on the American streaming giant Netflix on October 18, 2023.

Netflix shared the Kaala Paani Season 2 confirmation video with the caption, "The dark waters are ready to take over once again! Kaala Paani Season 2 Coming Soon, only on Netflix!" As soon as the video was dropped, a user wrote, "Damnnnn bring it asap". Another user wrote, "Need telugu dubbing for season 1 and upcoming season also" One more user wrote, "One of the most fantastic show" Another user wrote, "Fantastic news. Please retain all the writers, they were what made the show tick! If possible, please bring back Jyotsna ma'am"

It is worth mentioning that Kaala Paani Season 2 OTT release date has not been announced yet. In the video, Netflix has written 'Kaala Paani Season 2 Coming Soon'.
About Kaala Paani
Kaala Paani Season 1 was directed by Sameer Saxena and Amit Golani, with a screenplay by Biswapati Sarkar, Amit Golani, Sandeep Saket, and Nimisha Misra. Talking about starcast, Kaala Paani featured Mona Singh, Ashutosh Gowariker, Amey Wagh, Sukant Goel, Vikas Kumar, Arushi Sharma, Radhika Mehrotra, Chinmay Mandlekar, and Poornima Indrajith.
Netflix did not reveal that it will repeat the starcast and the makers, hence fans requested the streaming giant to continue with the original starcast and the makers. For the unversed, Kaala Paani is a fictional story of survival that introduces us to a mystic army of Orakas who are ruthless, and they are potential threats to the people living in the Andaman and Nicobar Islands.
Watch