Published On
Kanpur School stirs up controversy; forces students to recite 'Kalma' for equality
Police complaint filed against a private school in Kanpur for teaching 'Kalma' to Hindu students.
Author :
Guneet kaur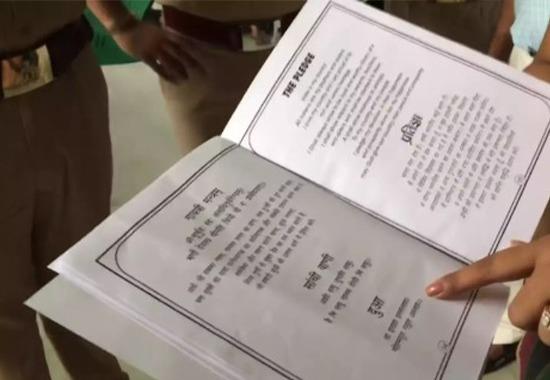 A huge controversy unfolded in the Kanpur district of Uttar Pradesh after a score of parents created a ruckus accusing the school management of forcibly teaching Islamic prayer to their children.
The incident was reported at Florest International School, Kanpur where Hindu children were allegedly being taught 'La ilaha illa Mohammed Rasool Allah' during school prayer. The video of this incident went viral on social media on Monday.
Subsequently, senior police officers reached the school and initiated the investigation.
The ACP further added, "We went to the school and inquired about the same from the school authorities, wherein they informed us that the students were made to recite prayers of all four religions. They have said that from now onwards they will not do it."
Many parents informed the police that their children had been reciting 'Kalma' for the last two-three days which they have learned from the school.
In its defense, the Principal of the school clarified that "There is surely no intention of promoting any one religion. The school diary has verses of all major religions including Hindu, Sikhism, Christianity, Islam written in it."
The police further informed that District Magistrate has been notified about the same and an inquiry has been ordered into the matter.