Published On
Kapil Sharma Applauds Punjab's Tourism Drive at 2023 Summit "Rangla Punjab", Hails CM Bhagwant Mann as 'Mentor' and 'Brother'
Popular comedian Kapil Sharma graced the inauguration of the Punjab Tourism Summit 2023 in Mohali with his presence on Monday. Author :
Malkit Singh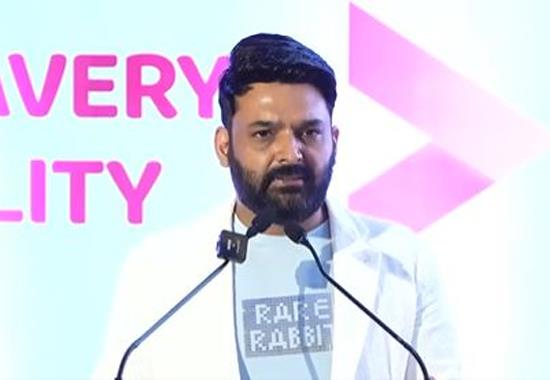 In his address at the summit, Kapil Sharma commended the efforts of the Punjab government and Chief Minister Bhagwant Mann in striving for the state's improvement. He warmly referred to the CM as his mentor and elder brother, expressing his gratitude for being included in 'Rangla Punjab.'
AAP Punjab posted the comedian's speech video on social media, accompanied by a Punjabi caption that can be roughly summarized as, "@BhagwantMann, your dedicated efforts for Punjab's progress make me proud. I appreciate your inclusion of me in 'Rangla Punjab.' Many hidden tourist gems exist in Punjab, unknown to people. I extend my gratitude to the government and officials who are responsible for unveiling these places to the public."
Comedy King #KapilSharma ਨੇ ਕਰੀ Governance King CM @BhagwantMann ਜੀ ਦੀ ਤਾਰੀਫ਼ https://t.co/KsybHwmF12

— AAP Punjab (@AAPPunjab) September 11, 2023
Also Read: Prime Video Channels Further Expands Selection; Adds Chaupal, India's Leading Punjabi Streaming Service
Furthermore, Kapil Sharma drew attention to the undiscovered treasures of Punjab's tourist spots, commending the government and officials for unveiling them to the public. He shared his aspiration for global recognition of Punjab's remarkable beauty, emphasizing, "Punjab holds immense beauty, and I wish to showcase it to the world."
Kapil Sharma concluded by thanking his mentor and elder brother, Bhagwant Mann, for the invitation to the event. The Punjab Tourism Summit, spanning three days, is scheduled from September 11 to 13 in Mohali. It aims to showcase Punjab's rich tourism potential and beauty to the world.