In the midst of their ongoing conflict, actress couple Karan Mehra and Nisha Rawal have spoken out about the cameras installed in their home. Nisha had turned off the cameras earlier, according to Karan. Nisha accepted it and discussed her husband's behaviour in front of the cameras.

"There are seven cameras in our 4BHK apartment," Karan told a leading daily. Every room, with the exception of the bedroom, is equipped with a camera. The camera in the hall is set up at an angle that could have captured the spot where she hit with the wall. But then I noticed that Nisha had turned off the house's cameras.

Things would have been clearer if we had the footage, but the main control was turned off. Everything appeared to have been perfectly planned and prepared ahead of time."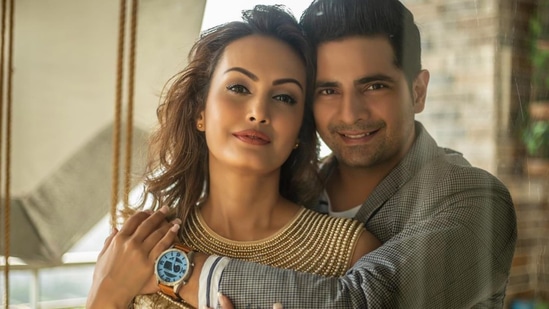 "Yes, the cameras were off, and I had switched them off some time ago," Nisha replied. Wherever there were cameras, Karan would be on his best behaviour, be polite to me, and play with our kid Kavish, whereas in the bedroom, where there were no cameras, he would abuse and hit me. So, I had turned off the cameras a long time ago.Now, the police have confiscated the DVR (Digital Video Recorder), which would record everything."
Karan was detained on Monday night after Nisha filed a complaint against him following a fight, and the events of their feud were made public. Later, he was released on bail. Following that, both Karan and Nisha made accusations against one another. Nisha said Karan was physically abusive to her and had an extramarital affair.She said she had confronted him after discovering his text messages a 'couple of months ago'.
The claims of cheating were denied by Karan. He subsequently accused Nisha of being physically abusive to him, claiming that their relationship had become so strained that he was feeling suicidal thoughts. Nisha allegedly banged her head against the wall and threatened to 'ruin' him, according to him.

Karan and Nisha tied the knot on November 24, 2012, and have a son, Kavish.

Many celebrities including Rakhi Sawant, Chahatt Khanna, Kashmera Shah, Rohan Mehra, Manveer Gurjar, Gaurav Chopraa, among others, have spoken on the matter.