Published On
Know in which case Former Forest Minister Sadhu Singh Dharamsot and Sangat Singh Giljian are booked
The Forest department reveals that former minister Dharamsot used to take a bribe of Rs 500 for cutting a tree.
Author :
Chanderveer Singh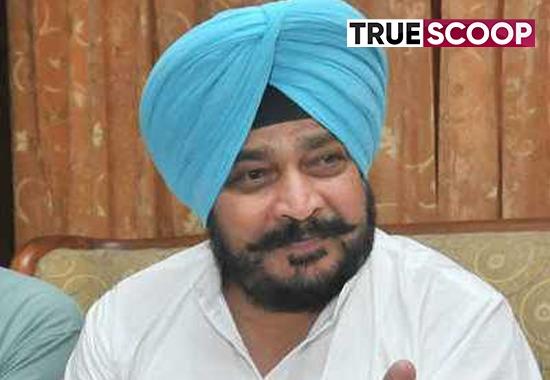 The Punjab Vigilance Bureau has arrested former Forest Minister Sadhu Singh Dharamsot. He was arrested from Amloh around 3 am today. Along with Dharamsot, Kamaljit Singh, a local journalist, and Chamkaur Singh have also been arrested.
All of them are accused of bribery in every work especially in granting permission to fell trees. As many as 25000 trees were clandestinely felled with Dharamsot's permission alleges Vigilance Bureau.
An FIR has also been registered against Sangat Singh Giljian, who became the Forest Minister after Dharamsot.
Gilzian's PAs Kulwinder Singh and Sachin Kumar have also been booked.
Dharamsot was the Forest Minister when Captain Amarinder Singh was the CM. After that Charanjit Channi became the CM. Then Sangat Singh Giljian was made Forest Minister. The AAP government led by CM Bhagwant Mann in Punjab recently sacked its health minister Dr. Vijay Singla in a corruption case.
Forest officers revelations
Vigilance Bureau had caught the DFO and contractor of Mohali on charges of corruption. During the interrogation, they said that Dharamsot used to take a bribe of Rs 500 for cutting a tree. Apart from this, bribes were also taken for planting new trees. Its share also went directly to the then minister Dharamsot. Based on this inquiry, Dharamsot was arrested by the Vigilance Bureau. Dharamsot is being questioned at the Mohali Vigilance Headquarters.
During his tenure as Social Security Minister, there were allegations that scholarship money for SC students was wrongly given to private colleges and universities. There was a lot of uproar about this. Despite this, the then Captain Government gave a clean chit to Dharamsot.
Captain Amarinder Singh had recently said that some ministers and MLAs were corrupt in his government. Notably, many politicians were involved in illegal sand mining and the liquor trade. He had informed the Congress high command, but could not take any action. The Captain had agreed to give the files to CM Bhagwant Mann.
It should be noted that the three senior-most Indian Forest Service (IFS) officers in Punjab were involved in an open, no holds barred attack on each other as two of them fight for the top post of Principal Chief Conservator of Forests, Head of Forest Force (PCCF, HOFF) amid allegations and counter-allegations over illegal felling of 24,777 trees for Bist Doab Canal (BDC) project in 2016-17.