Know the features of the green hydrogen-powered Toyota Mirai car in which Nitin Gadkari reaches the parliament
Union Transport Minister Nitin Gadkari reached the Parliament in his Hydrogen-powered Mirai car; he talks about the new option for fuel other than petrol or diesel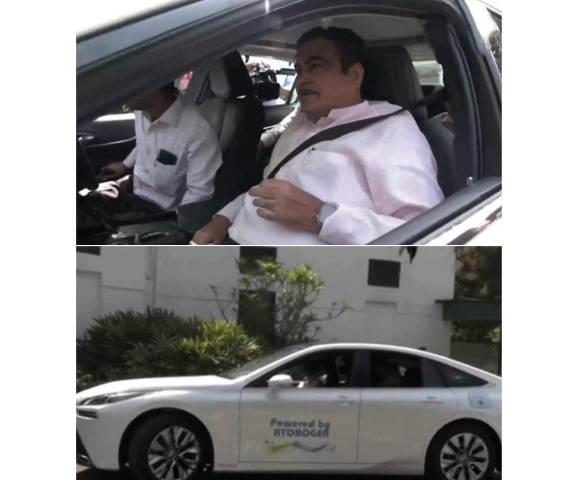 -
Central Transport Minister Nitin Gadkari on Wednesday reached the parliament house in his green hydrogen-powered Toyota Mirai car. This car is a pilot project. This car belongs to Toyota Company of Japan. In January, the minister said that he would be soon seen in a hydrogen-powered car on the roads of Delhi. The fuel in the car was filled from Indian Oil Pump located in Faridabad.

Talking about the new fuel, he said that a mission is started in the country of 3000 crores and India will soon become the hydrogen exporting country. It is an option other than petrol and diesel which can be used as fuel. Green Hydrogen is produced from water. He has told that the future of fuel is hydrogen. Wherever coal is used in the country, green hydrogen will be used.

Something about Toyota Mirai:

Toyota Mirai is India's first hydrogen-based advanced electric vehicle launched by Nitin Gadkari earlier this month. The car can cover a distance of 646 Km once filled. The company claims that the tank can be refueled within five minutes. It is a pilot project and the company is studying how well this car can perform on the roads of India and its climate.
The use of electric vehicles will also reduce the pollution in Delhi.

Gadkari said that in the coming two years, the cost of electric scooters, cars, auto-rickshaws will be the same as that of petrol-powered scooters, cars, auto-rickshaws. He also shared the features of the new car on his Twitter account.