Published On
Latest Updates on the Tata Nexon EV Max India Launch: Price, Features, and much more
The Tata Nexon EV Max electric subcompact SUV upgraded with a bigger battery pack and greater reliability than the current model Author :
Nishtha Jairath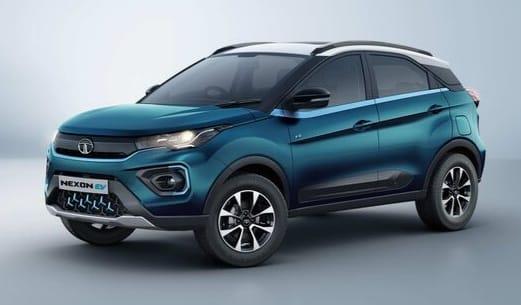 Tata Motors is presenting the new long-range Nexon EV Max in India today, and we'll have all the details right here. The upgraded electric subcompact SUV will have a stronger battery pack and a longer range than the current model, plus a bunch of additional features. The Nexon EV is already one of India's best-selling electric four-wheelers, but the company believes there is still some range concern among its consumers. To solve this, the corporation is introducing the long-term model.
Technical specifics are yet unclear; however, it has been suggested that the EV would have a larger 40 kWh battery pack instead of the current 30.3 kWh one, providing a range of more than 400 miles on a single charge. Aside from that, according to teasers supplied by the firm, the electric SUV will now include a new gearbox rotary dial, electronic parking brake, and an auto-hold feature.
Also Read: iPhone 14 series likely to have autofocus front camera
The new long-range Tata Nexon EV Max will look basically the same as the standard model, although we do anticipate seeing the addition of a 'Max' logo on the EV. The cabin is also anticipated to stay largely unchanged.­­