Published On
Law & order at stake in Jalandhar: 2 incidents of firing reported in one day, video viral
First incident was reported from Basti Bawa Khel while the second took place at Kapurthala Chowk Author :
Guneet kaur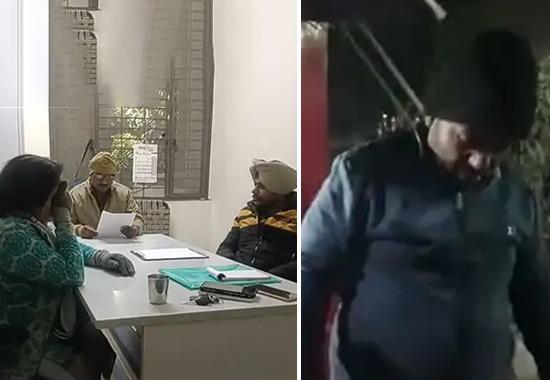 Despite numerous efforts by the Punjab government and police to put a ban on use of weapons, Jalandhar witnessed two cases of firing and robbery within one day which created a tensed atmosphere in the city. Reportedly, one incident took place in Basti Bawa Khel where a person opened fire due to a fight over a dog. The second incident was reported from Kapurthala Chowk where miscreants robbed a tobacco kiosk as well as an auto-driver.
Basti Bawa Khel firing incident
An incident was reported on Thursday night where in Rajnagar bullets were fired in the air over a dispute. As per information, a fight broke out between two families over one's pet dog due to which the accused thrashed the woman brutally. Soon her husband lodged a complaint at the police station after which the accused fired five-six air shots outside the house to threaten the couple. Police reached the spot as soon as the incident was reported and initiated an investigation.
Kapurthala Chowk firing incident
The second incident was reported from Kapurthala Chowk where an auto-rickshaw driver and a tobacco kiosk owner were looted by miscreants at gunpoint. Reportedly, three bike-bone robbers came to his shop impersonating policemen. They started searching his shop and took away all the money along with them. The victim was identified as Akram. Akram revealed that auto-rickshaw driver who was known to him came near his shop and gave him some money to keep it safe as he was being followed by robbers. As soon as a driver went away, miscreants came and looted Rs. 59,000 from him and Rs. 3,000 from the driver. Police were informed about the same and investigation is underway. Police officials have taken into account the CCTV footage and are searching for the robbers.
Watch Video