Published On
Ludhiana: 18- acres land freed from Illegal possession to be used for plantation across Budda Nullah
Budha Nullah or Budha Naala is a seasonal water stream, which runs through the Malwa region of Punjab, India, and after passing through highly populated Ludhiana district, Punjab, India, it drains into Sutlej River, a tributary of the Indus river
Author :
Sukhmani Kaur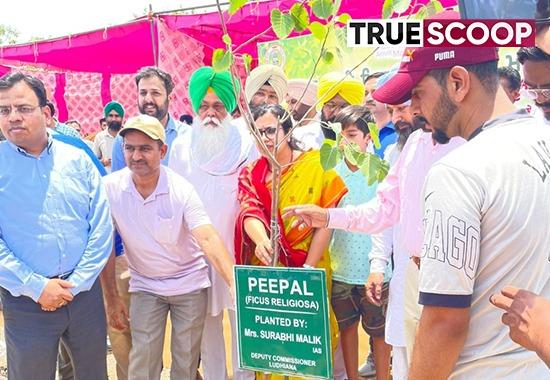 Deputy Commissioner Surabhi Malik, inaugurated the campaign of planting tree saplings on 18 acres of land along the Buddha Nullah.

DFO Harbhajan Singh was among others present. He said under the drive, about 7,000 saplings would be planted along the nullah.

A Forest Department official said they got 18 acres vacated from illegal possession and the same would be used for plantation.

The DC appealed to the people to plant as many saplings as possible to protect the environment.

Karman Kaur, resident in ludhiana says, "As monsoon is just months away, it will be beneficial if the MC starts strengthening Buddha Nullah banks now."
"There is also a need to remove silt, solid waste, and weeds from the nullah in the city as well as in the areas on the periphery. Desilting work should start at the earliest. Planting trees across the banks of nullah is a step in the right direction."