Published On
Ludhiana: 77 percent females in the district are found to be anemic,
The International Day of Action for Women's Health is marked on 28 May every year. Also called International Women's Health Day, it draws attention towards Sexual and Reproductive Health and Rights of women.
Author :
Sukhmani Kaur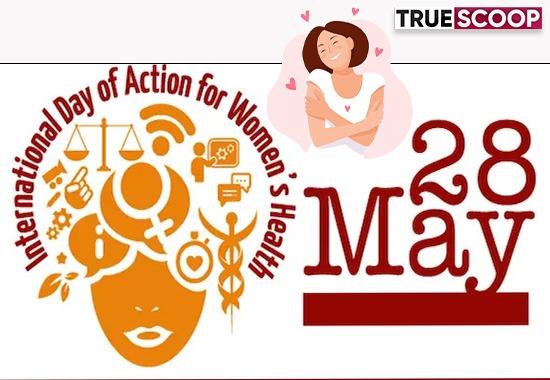 This year's theme or call to action is 'Resist and Persist', amid crises and global uncertainty.

Can we celebrate The International Day of Action for Women's Health after looking the indicators in the district?

Let's find out:

The National Family Health Survey 2019-21 (NFHS-5), the fifth in the NFHS series, provides information on population, health, and nutrition for Ludhiana district, In Ludhiana, information was gathered from 799 households, 817 women, and 134 men.

77 percent females in the district are found to be anemic.

96.2 percent females have Registered pregnancies for which the mother received a Mother and Child Protection (MCP) in the district

69.8 percent females currently use any method for family planning. The kinds of birth control that work the best to prevent pregnancy are the implant and IUDs — they're also the most convenient to use, and the most foolproof.
Other birth control methods, like the pill, ring, patch, and shot, are also really good at preventing pregnancy if you use them perfectly.


95% percent females ( age 15-24 years) uses hygienic methods of protection during their menstrual period in the district.

The data reveals important outcomes for the district, and how females in the city can be encouraged to fight anemia.

Lack of millets in the diet due to overdependence on rice and wheat, insufficient consumption of green and leafy vegetables, and dominance of packaged and processed foods which are low in nutrition could be the reasons behind the high prevalence of anaemia in city.

Dr. Vaneet kaur, Gynecologist at Apollo Hospital, Ludhiana says "As long as Sexual and Reproductive health is concerned, Abortion rates are actually coming down in recent times, Yes there are cases but that too are at advance stage of it because of some family problems, or couple disagreements.

People are well informed and awared that what can result if abortions are not done at right time and way. Also I would like to highlight that parents are at equal fault when we talk about sex selective abortions or female foeticide. It works on demand supply graph.

Mushrooming of Illegal labs is due to demand by parents."

The main objective of observing International Women's Health Day is to bring attention to Sexual and Reproductive Health and Rights, also known as SRHR