Published On
Ludhiana: Cycle Rally on World Bicycle day tomorrow
The theme of World Bicycle Day 2022 is to appreciate the uniqueness, longevity and diversity of the bicycle, which has been used for over 200 years now. Before the Covid-19 pandemic, people used to gather for rallies, races and feasts to celebrate.
Author :
Sukhmani Kaur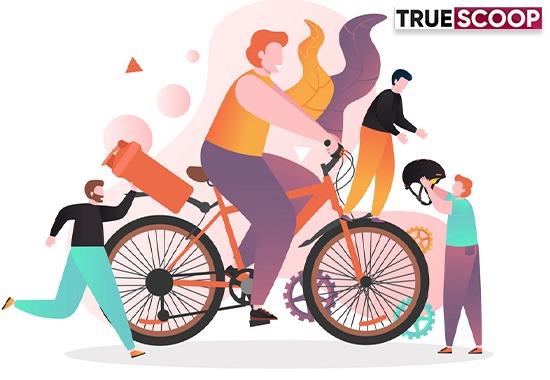 World Bicycle Day is being celebrated on June 3, 2022, by Ludhiana District Administration, Municipal Corporation & Commissionarate of Police, Ludhiana, in association with various Cycle Clubs, NGOs and industrial houses with vigour and vibrancy.

The rally will be flagged off by Surabhi Malik, IAS Deputy Commissioner, Dr Kaustubh Sharma IPS Commissionarer Police and Dr Shena Agarwal IAS, Municipal Commissioner from water front, behind MCL Zone D Office, Ludhiana at 6.00 am tomorrow, i.e. on June 3.

Surabhi Malik informed that more than 500 participants from different bicycle clubs of the city will participate in this rally and the Municipal corporation will also award all successful riders completing the track with participation certificates.

This rally consists of a 5 km ride by Hero Cycles, 10 kms ride by CityNeeds and 17 kms ride by Bike Studio in association with various cycle clubs, Punjab Sports Department, small ideas Great Ideas, Cycling for Pleasure Club, SNPC, NG Hospital, Monday Riders Ludhiana, Voice of Asians, The peddlers, the cyclist, Ludhiana peddlers, Marshall Foundation, Khalsa College for Women, Ludhiana Citizens Council, Cycling Jersey India and many other NGOs and institutions.