Published On
Ludhiana's grand canine retreat: north India's foremost dog park opens its gates
amidst the urban sprawl of Punjab's industrial capital, a pioneering space emerges for our four-legged companions. Author :
Rakesh Behal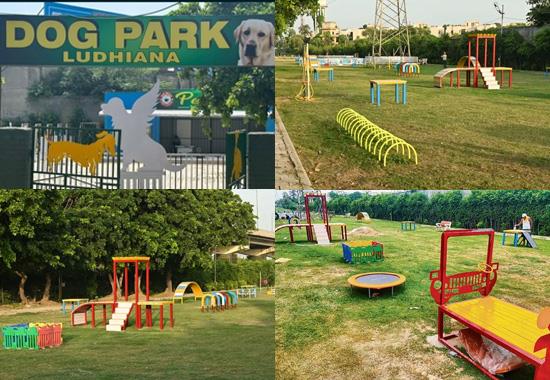 LUDHIANA: A celebration is in the offing for dog enthusiasts and their loyal companions. Ludhiana, known for its industrial might, has added another feather to its cap by inaugurating North India's premier exclusive dog park. Taking a prestigious third spot nationally, this establishment finds its predecessors in the metropolises of Hyderabad and Mumbai.
Strategically nestled in BRS Nagar beside the tranquil Sidhwan Canal, this expansive 1.5-acre sanctuary showcases an ensemble of features. From agility equipment to comforting water fountains and strategically placed benches, the park has left no stone unturned. Furthermore, a dedicated veterinary clinic and canine training areas symbolize the city's commitment to comprehensive pet care.
Reflecting on the journey, a park official shared, "Our annual rendezvous at the Guru Angad Dev Veterinary Animal and Science University was the only platform for canine competitions. This park not only fills that void but exceeds it."
Dr Harbans Singh Dhalla, Senior Veterinary Officer of Ludhiana Municipal Corporation, echoed this sentiment. He observed the exclusionary policies of conventional parks and envisioned this canine utopia. Drawing inspiration from a Californian dog park, he remarked, "The world has moved towards embracing pets in public life. It was high time Ludhiana did the same."
Ludhiana's commitment doesn't end here. Councillor HS Brar is brimming with ideas for events that will soon find a home at this park, from dog shows to skill-based competitions. The facility, while accessible from 6 am to 11 pm, will require a nominal fee, ensuring its upkeep and standards. The stewardship of this haven's maintenance rests with a reputed Hyderabad-based contractor, ensuring its grandeur remains intact.