Published On
Maha government may challenge bail to Navneet Rana
Special public prosecutor Advocate Pradeep Gharat is about to challenge the bail granted to the Rana couple over talking to media about the case.
Author :
Chanderveer Singh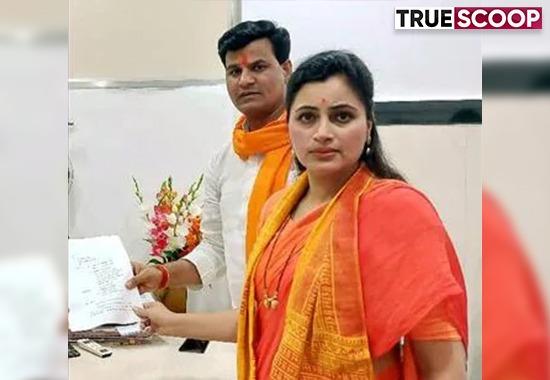 The Maharashtra government may challenge the bail granted to MP Navneet Rana and her husband MLA Ravi Rana The couple was booked by Mumbai Police in the Hanuman Chalisa row.
Special public prosecutor Advocate Pradeep Gharat explained that how the couple's statements in the media amount to a clear contempt of court. They breached their bail conditions.
In an interview to private channel he said "I have sent some clips of Navneet Rana and Ravi Rana. After going through those clips carefully, I am satisfied that their conversation is in violation of the bail order given to them. I am duty bound to place it before the court. I will request the court on Monday to issue a non-bailable warrant against him and take him into custody."
The court while granting bail to the couple had stated the condition that they would not speak to the media about the case. The couple was granted bail after being in jail for 12 days.
The MP-MLA couple was booked on 23 April from their residence under the serious charges of sedition, promoting enmity and assaulting a public servant to prevent the discharge of duty. Here it's worth mentioning that they had announced that they would recite Hanuman Chalisa outside Uddhav Thackeray's house in Bandra.
Also, Ravi Rana had alleged that prison officials did not pay heed to his wife Navneet Rana when she complained of health issues and requested hospitalization.
"I am going to check on her condition. She had been requesting prison officials for the last six days that she be admitted to a hospital, but they did not pay attention," Ravi Rana had said, alleging that her health issues were neglected.