Mahatma Gandhi's statue vandalized in Bathinda's Rama Mandi
People noticed the damaged statue of Mahatma Gandhi in the park. Head of the statue was also missing.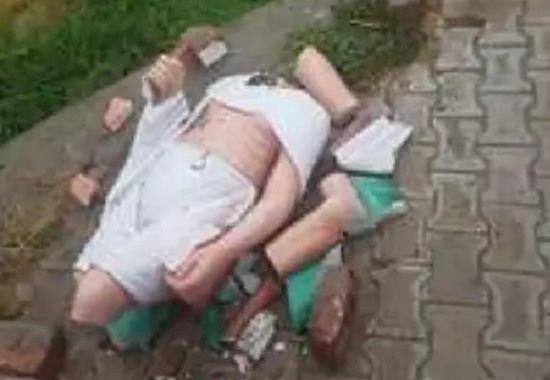 -

In Bathinda's Rama Mandi, a 3-foot statue of Mahatma Gandhi that was built in Gandhi Park has been vandalized. The head of the statue was also separated from the body.

When people came to the park in the morning, they were shocked to see that someone had broken the statue of the Father of the Nation. The head of the statue was missing. The hands and feet of the idol were also broken.

After the information about the demolition of the statue spread, a large number of people gathered in the park. There is anger among the people against the mischievous elements. Later the police also reached the spot and started the investigation. It is being said that some people are trying to spoil the atmosphere of the city.

SHO Harjot Singh Mann said that such behavior with the statue of the Father of the Nation, who gave freedom to the country, is not benevolent. The police is ascertaining what is the intention behind these anti-social elements. A case has been registered against unidentified persons. The footage of CCTV cameras installed around the park is being examined and will reach the miscreants soon.

Also read:

51 Lakh families to get zero electricity bill in September, says Punjab CM Mann

Bathinda Urban Congress President Ashok Kumar Singla said that after the formation of the AAP government in the state criminal cases have increased. Mischievous elements are carrying out incidents of theft and robbery in the city every day. Such an insult to Mahatma Gandhi cannot be tolerated.

He demanded strict action against the culprits responsible for this incident. The police chief assured the people of arresting the culprits soon.