Main Punjab bolda hai. Debate on November 1 will seek answers from traditional parties for their sins against state, says CM
Asserts people of state will never forget and forgive these leaders of traditional parties for the sinister moves against Punjab and Punjabis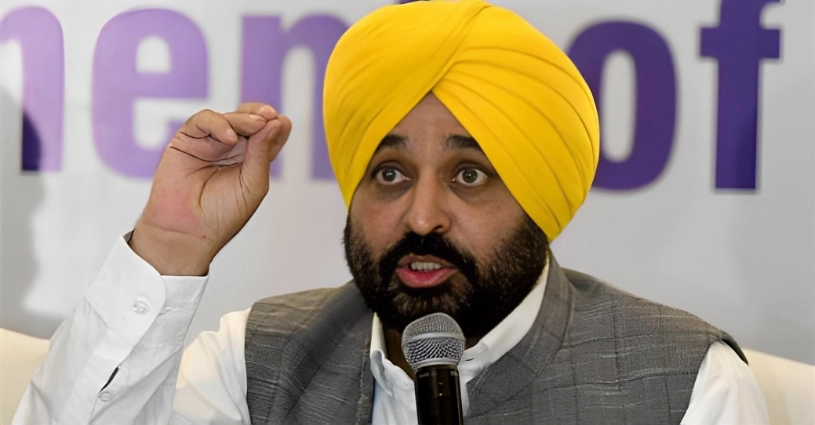 -

Punjab Chief Minister Bhagwant Singh Mann on Thursday said that the people of state will seek answers for their misdeeds from the traditional parties during the 'Main Punjab Boldaa Haan' debate slated to be held on November 1 at Ludhiana.

Rolling out red carpet to the people of the state to be part of this momentous occasion, the Chief Minister said that all the political parties who have remained in power hitherto in the state will present their case during the debate. He said that every party will get a time of 30 minutes each to speak during this debate which will focus on the issues pertaining to the state. Bhagwant Singh Mann said that during the 'Main Punjab Bolda Ha' debate the stage will be conducted by Prof. Nirmal Jaura.

The Chief Minister said that the debate will be centred around who and how Punjab has been looted till now, nepotism (bhai-bhatija, saala-jeeja), favouritism, toll plazas, youth, agriculture, trade-shopkeepers, sacrilege, river waters and others. He said that the leaders of traditional political parties have deceived Punjab on all these issues for which they are answerable to the people of state. Bhagwant Singh Mann dared these leaders to participate in this open and healthy debate before Punjabis and media.

The Chief Minister unequivocally said that the hands of these leaders are drenched with this crime against the state and history will never forgive them for backstabbing Punjab. Bhagwant Singh Mann said that this will give a clear picture to the residents of the state as to how they were betrayed in the name of making sacrifices whereas the political leaders secured their own interests by committing unpardonable sins. He categorically said that the people of state will never forget and forgive these leaders for the sinister moves against Punjab and Punjabis just for their vested political interests.