Mamata Banerjee confuses astronaut Rakesh Sharma with filmmaker Rakesh Roshan while congratulating ISRO for Chandrayaan 3
When Rakesh Roshan landed on the moon, Indira Gandhi asked him how India looked from there. And he said, Sare Jahan Se Accha, Hindustan Humara."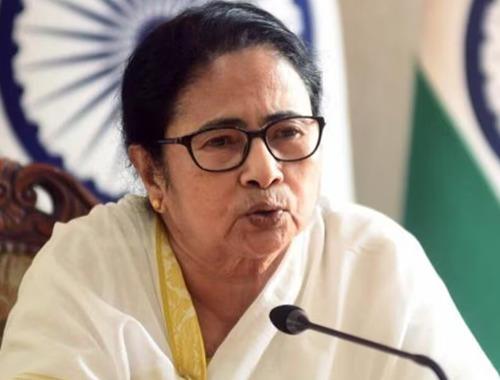 -

After Chandrayaan 3's successful soft-landing on the moon, West Bengal Chief Minister Mamata Banerjee congratulated India's space agency ISRO.

Speaking to an event in Kolkata, Banerjee congratulated ISRO saying, "First of all, congratulation ISRO. Please land safely. We wish you a safe and sound journey. Earlier also, you'll already know, former Prime Minister Indira Gandhi had sent people to the moon. We were young at that time. When Rakesh Roshan landed on the moon, Indira Gandhi asked him how India looked from there. And he said, Sare Jahan Se Accha, Hindustan Humara."

Also Read: A Red-Letter day of the history: Bhagwant Mann hails Chandrayaan 3's success

Son after the viral video, Rakesh Roshan and Mamata Banerjee became among the Top trends on platform X. Netizens took seconds in trolling Banerjee and started making hilarious memes about the incident. One dropped a snap of 'Jaadu'- and wrote 'When Rakesh Roshan landed on the earth as per Mamata Banerjee, he also took an alien from the moon. Where as another wrote, 'Another PM hopeful with a bundle of knowledge'.