Published On
Mankirat Aulakh's Clarification on Moosewala's death: says my manager is not involved
After Moosewala's murder and the subsequent threat, Mankirat Aulakh issues clarification on Moosewala's death.
Author :
Chanderveer Singh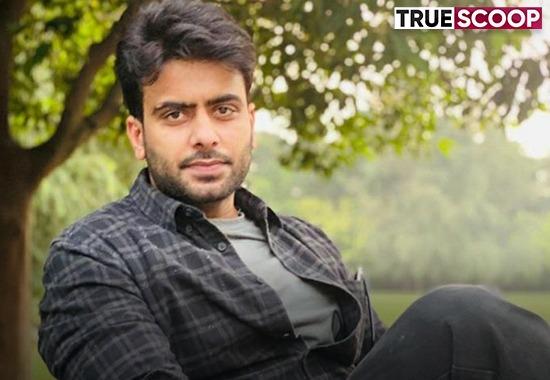 Now the name of Punjabi singer Mankirat Aulakh is coming in the Sidhu Moosewala murder case. Gangster Davinder Bambiha's gang has accused Mankirat Aulakh of being involved in Moose Wala's murder. Meanwhile, on Tuesday, Mankirat appeared on social media. He gave his clarification through a video message. Mankirat said that Moosewala's death is saddened.
In his message, he also rubbished the reports of his manager Sachin being involved in the murder of Musewala. Musewala was shot dead on Sunday evening in Jawaharke village of Mansa.
Mankirat said - I became a singer with my hard work
Mankirat said that Musewala is no more with us, his death is very sad. It was very bad for a young son to be separated from his parents. Moosewala was the pride of the Punjabi industry. He told that Moosewala had no manager. Mankirat said that I do not belong to any gangster group. Whatever I am, I am because of my hard work. I am not afraid that someone will kill me.
The Bambiha and Neeraj Bawana gang's threat
The Lawrence gang has claimed the responsibility for killing Sidhu Moosewala. Lawrence's Canadian-sitting fellow gangster Goldie Brar had taken this responsibility. After this, the Bambiha gang came to the fore. He claimed that Sidhu Moosewala had no connection with the gang. Despite this, if Moosewala is being associated with him, then he will definitely take revenge.
Now Mankirat Aulakh is on the radar and seeks security from the government. He got three threats after Moosewala's murder. Gounder & Brothers threaten Punjabi singer Mankirat Aulakh over Moosewala's death. In a Facebook post, he said this all was done for money and Mankirat Aulakh was the only culprit behind this murder. He also posed the question that why Mankirat Aulakh's security was not withdrawn.
He said Mankirat Aulakh shares information about every singer with Lawrence Bishnoi for money. He threatens Aulakh for his doings. He said we will give a befitting reply to Mankirat and Goldy.