Published On
Mental health affects health, education, job and relationships; 10.6%of country's population is mentally ill
Dr. Debashish Basu, Head, Department of Psychiatry, Chandigarh PGI said there is a need to implement a population approach like public mental health
Author :
Samriti Bharadwaj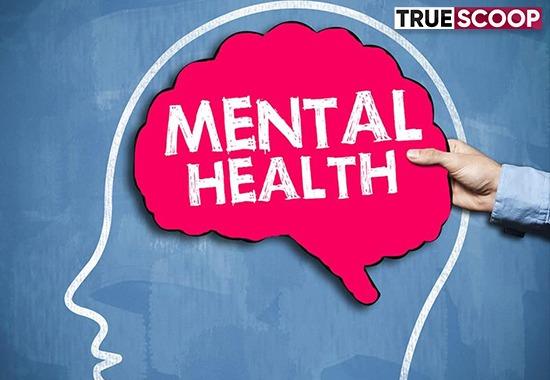 Mental health is one of the most important things in anyone's life. You can have a sound mind without a sound body. Talking about mental health, Dr. Debashish Basu, Head of the Department of Psychiatry, PGI said that about 10.6% of the country's population is mentally ill. The total population of the country is 1.40 billion. He said that most people who are mentally ill don't even know about it. There is a large section of the population suffering from mental illness, but this cannot be treated individually.

To overcome this problem, there is a need to implement a population approach like public mental health. According to a survey for the year 2016-17, the gap in the treatment of mentally ill people in the country is 70 to 90 percent. He also mentioned that according to statistics, mental diseases are accountable for 20% of global diseases.

Mental imbalances affect one's health, education, job, social relationships, etc. It also encourages crime, violence etc. In the Psychiatry Department of PGI, about 10 thousand patients used come in the first year before Corona. The pandemic has increased mental illness. Lifelong mental imbalances often arise even before reaching adulthood.

WPA is a global framework for mental health. The Psychiatry Department of PGI has been approved as an affiliate center of the World Psychiatric Association (WPA). The department was formed in September 1963. There are currently 8 WPAs around the world. It includes the UK, Egypt, South Africa, Hong Kong, Kenya, Qatar, Italy and India. Apart from PGI, WPA is collaborating with a center in Bengaluru.
Dr. Basu told that it is very important to adopt the PMH approach. However, there is a huge PMH gap between knowledge in the country and its implementation at various levels.

Public Mental Health (PMH) considers mental health through a population approach. It involves evaluating different types of mental disorders and making strategic decisions to overcome them.