Met Gala 2023 date, time, streaming, theme, guests list & everything you need to know
The 2023 Met Gala will take place on May 1st, 2023 on Monday where celebrities from all sections will don their unique yet beautiful attire on the red carpet.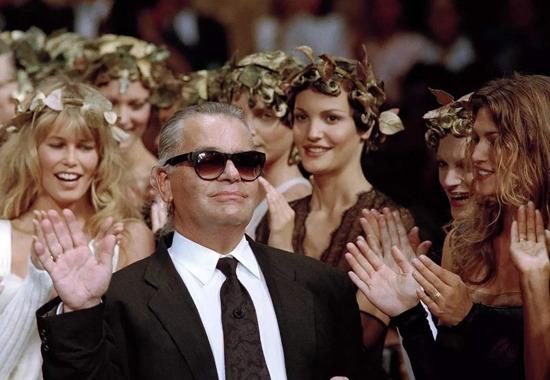 -

The countdown for the 2023 Met Gala has begun and celebrities from all around are all braced up to grace the red carpet for the much-awaited fashion extravaganza. In 2022, it took 275,000 bright pink roses to adorn the Metropolitan Museum of Art for the Met Gala, the biggest night in fashion and one of the biggest concentrations of star power anywhere. Hollywood celebrities like Jared Letto, Jenner sisters, billionaire Elon Musk and many more arrived at the Met Gala and made it a world affair by their on-point fashion sense. Notably, whatever celebs wear on the occasion of Met Gala, it turns out to be a talking point around the world in both positive and negative ways. Now, coming to the question, when is Met Gala 2023, or what is Met Gala 2023 date, time, streaming details- everything has been answered below

Met Gala 2023 date, time and everything

The 2023 Met Gala will take place on May 1st, 2023 on Monday where celebrities from all sections will don their unique yet beautiful attire on the red carpet. Talking about the 2023 NMet Gala Theme, this year's Costume Institute exhibition, "Karl Lagerfeld: A Line of Beauty," will celebrate the full work and life of Karl Lagerfeld. The dress code is, fittingly, "in honor of Karl." As Lagerfeld designed or many houses—including his eponymous brand, Patou, Balmain, Chloé, Fendi, and Chanel—attendees will have no shortage of inspiration. It is pertinent to mention here that in Met gala 2022 attendees were dressed in "gilded glamor," so that guests pay homage to a transformative era for America. This year is sure to be a feast of memorable moments, too. With the countdown for 2023, Met Gala has begun it remains to be seen how the museum's Great Hall will be decorated.

What is Met Gala?

The Met Gala started in 1948 as a society midnight supper, and wasn't even at the Met. Ever since then, the Met Gala event has bcecome one of the most photographed events in the world for its head-spinning red carpet.

Who is hosting Met Gala 2023?

This year's five hosts are drawn from television (Emmy-winning writer, actor and producer Michaela Coel ); the movies (Oscar-winning actor Penélope Cruz, who has worked with Chanel for more than 20 years); sports ( recently retired tennis superstar Roger Federer ); and music (Grammy-winning songstress Dua Lipa ). Finally there is Vogue's Anna Wintour (do we need to tell you she's in fashion?) running the whole thing as usual.

How to buy a ticket for Met Gala 2023?

Real vs Reel: Is Rio Connection a true story based on three European gangsters in Brazil?

Notably, fans wondering or thinking to buy ticket cannot do that. The Mtet Galal can only be attended through invitation.

Is there any price you need to pay for Met Gala 2023?

Notably, celebrities attending the Met Gala does not pay directly. In general, companies buy tables. A fashion label would then host its desired celebrities. This year, the cost of Met Gala 2023 has gone up, as it does every few years due to rising expenses: It's now $50,000 (Rs 41,02,042.50) for an individual ticket, and tables start at $300,000 (2,46,12,255 INR)

How guests are decided?

As per US media reports, the 2023 Met Gala will witness approximately 400 guests similar to recent years but still lower than pre-pandemic highs of 500-600. Wintour and her team still get to approve every guest. While almost entire Hollywood attends the Met Gala every year, this year new Oscar winners are expected to walk the red carpet as well.

How to watch 2023 Met Gala or Met Gala 2023 Streaming

Coming to Met Gala 2023 streaming, fans can watch the red carpet on a Vogue live stream or Vogue's YouTube Channel. If you're in New York, you can also join fans across the street, behind barricades, on Fifth Avenue or even further east on Madison.