Mia Khalifa terms Gal Gadot 'Genocide Barbie' for screening Hamas atrocities video
Gal Gadot will be organizing a screening of a powerful 47-minute video provided by the Israel Defense Forces (IDF) Spokesperson's Unit on Wednesday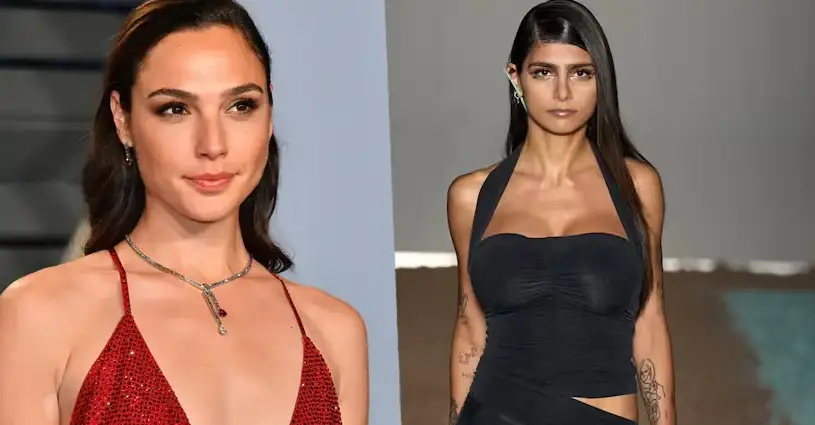 -

With Israel-Hamas continuing to remain at war, former adult actress Mia Khalifa continues to extend her support to the armed Palestinian Group. Apart from making insensitive tweet on Hamas terror attack on Israel, Mia Khalifa has now started slamming Hollywood stars. Recently, Mia Khalifa lashed out at Hollywood actress Gal Gadot after reports surfaced that she will be screening a 47-minute video showing Hamas atrocities on October 7, 2023.

Irked by this, Mia Khalifa termed Gal Gadot a 'Genocide Barbie'. Notably, despite Hamas massacred Israelis on October 7, 2023, Mia Khalifa continued her support of the Palestinian Armed Group. Not only this, Mia took to her X handle and jokingly said that someone should tell Hamas to make the video in portrait mode. In the video, Hamas was attacking people in Israel. Mia on Tuesday took to her X handle and wrote, "I've been trying to tell y'all…."

It is pertinent to mention here that Mia Khalifa had called out DJ Khaled for his silence as well. DJ Khaled is the son of Palestinian parents.

Originally from Israel, Hollywood actress Gal Gadot is taking steps to bring international attention to the ongoing conflict in Israel and the Gaza Strip. In a collaborative effort, Gal Gadot will be organizing a screening of a powerful 47-minute video provided by the Israel Defense Forces (IDF) Spokesperson's Unit on Wednesday. The screening will take place in Los Angeles, although at the same time, there will also be another screening in New York.