Published On
Microsoft global outage reason revealed; Services including Outlook, Teams, and others restored
Microsoft services including Outlook, Microsoft Teams, Microsoft 365, and many more services crashed Author :
Ujjwal Samrat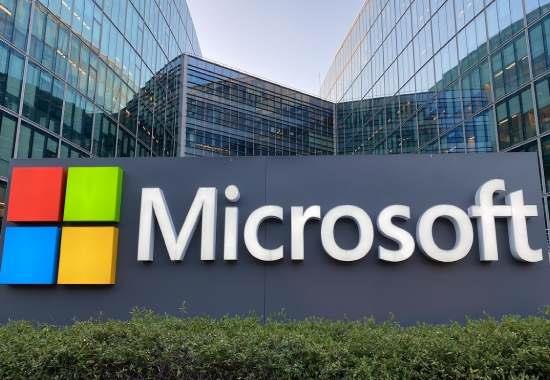 Microsoft services came to standstill after its services went down in India and other countries. As per reports, Microsoft services including Outlook, Microsoft Teams, Microsoft 365, and many more services crashed. Many News organizations including the True Scoop Tech Team started facing issues. In fact, the Outlook web version as well as the mobile app were not refreshing. This simply meant, neither are users able to get new emails nor are they able to send emails. Basically, work was stuck to a large extent. Now, Microsoft Services are restored and the company has issued an official statement. Microsoft services including Outlook has started working fine now.
Commenting on the outage, Microsoft in a tweet wrote, "We're investigating issues impacting multiple Microsoft 365 services. More info can be found in the admin center under MO502273...
"We've identified a potential networking issue and are reviewing telemetry to determine the next troubleshooting steps. You can find additional information on our status page at https://msft.it/6011eAYPc or on SHD under MO502273.."
Microsoft in detailed statement wrote, "customers may experience issues with networking connectivity, manifesting as network latency and/or timeouts when attempting to connect to Azure resources in Public Azure regions, as well as other Microsoft services including M365, PowerBI. We've determined the network connectivity issue is occurring with devices across the Microsoft Wide Area Network (WAN). This impacts connectivity between clients on the internet to Azure, as well as connectivity between services in datacenters, as well as ExpressRoute connections. The issue is causing impact in waves, peaking approximately every 30 minutes. We have identified a recent WAN update as the likely underlying cause, and have taken steps to roll back this update. Our latest telemetry shows signs of recovery across multiple regions and services, and we are continuing to actively monitor the situation."
We're investigating issues impacting multiple Microsoft 365 services. More info can be found in the admin center under MO502273.

— Microsoft 365 Status (@MSFT365Status) January 25, 2023
Microsoft Teams, Outlook suffer major outage in India
Netizens react to Microsoft Outage
Microsoft employees right now 😂#MicrosoftTeams pic.twitter.com/9ECYNowIYH

— Sandeep Kumar 🇮🇳 (@sandybitspilani) January 25, 2023
#MicrosoftTeams

Microsoft teams has stopped which means work has stopped

Everyone: pic.twitter.com/BslPGQilqg

— Trojan_Horse (@Sampath0623) January 25, 2023
Microsoft crashing globally is the sign we all needed. Let's all go home guys. We've seen enough

— Langa (@_Langaman) January 25, 2023