Published On
Mira Rajput falls prey to fraud online shopping, shared photos on social media
Chuckling about how it's been years since I got conned. Also at the use of the word chuckling
Author :
Priyal Mahajan
Mira Rajput is among some of the popular wives of Bollywood actors. Shahid Kapoor's wife Mira Rajput is not an actress but has a lot of fan following. She has millions of followers on her social media. Recently, Mira has posted pictures on her Instagram handle in which she says that she has become a victim of fraud while purchasing goods online.
In the story she wrote, "Fell for a silly ad and bought a phone cover… looks nothing like the display picture and ins a flimsy plastic but does the job! I needed a slingy cover so I can go for my walk without needing a bag. (No my tights don't have pockets)."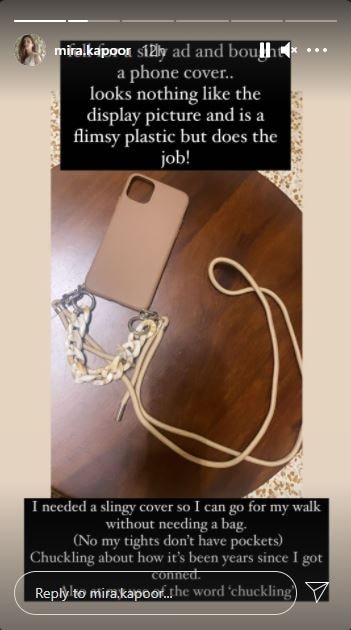 Also Read: Shahid Kapoor and Mira Rajput show support to a Covid-19 relief fundraiser
"Chuckling about how it's been years since I got conned. Also at the use of the word chuckling," she added with a picture of the recent online purchase of her phone cover.
She had also posted another Instagram story related to the same, she also showed what the actual purpose of the cover was to cushion her phone, and wrote, "Are these top quality stickers are the only thing that will keep my phone from falling out when I'm walking." And at the finish of the same snap, she wrote "Already gone" as one of the black cushions was already missing.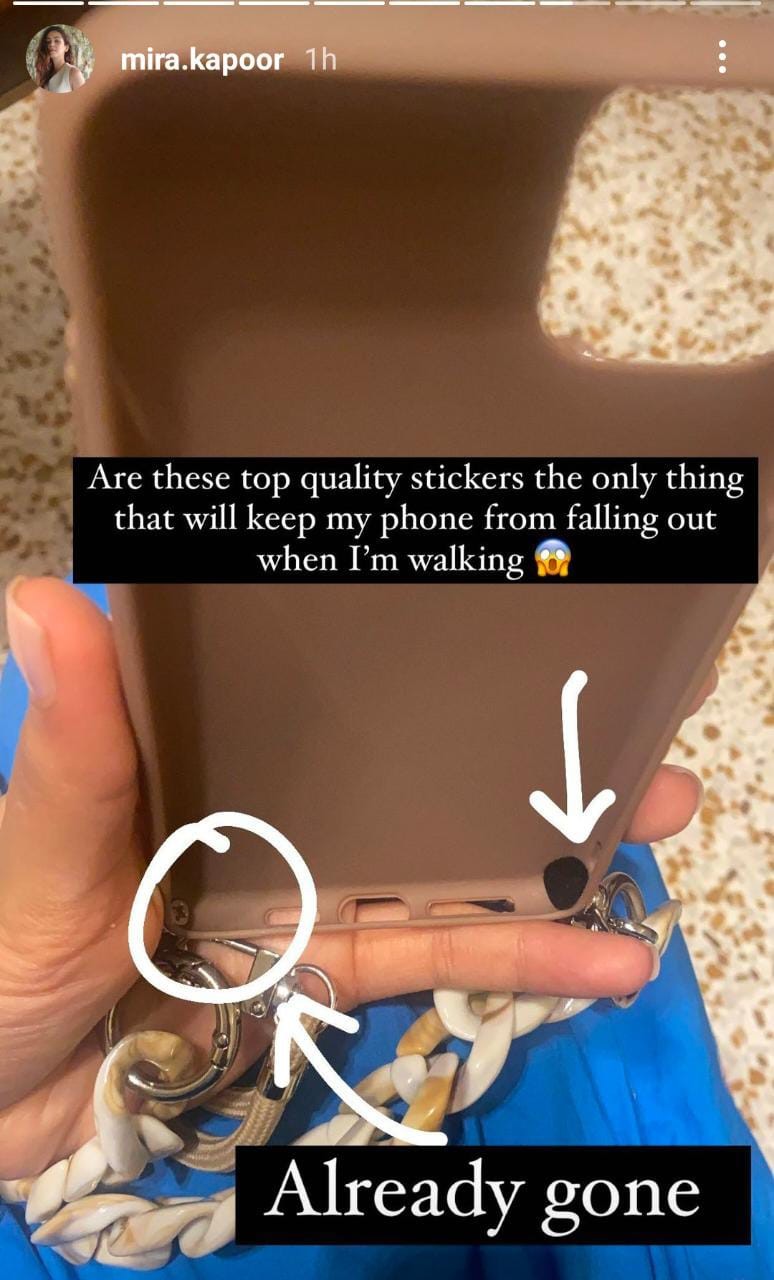 Mira Rajput and Shahid Kapoor recently completed six years of marriage and to celebrate their anniversary, Mira posted an adorable captured picture. In the snap, Mira is giving a tight hug to Shahid while he is kissing her forehead. In the caption, Mira has expressed her love captioning the post as "I love you more than words suffice. Happy 6, my love my life" with a heart and sparkle emoji.