Published On
Mohali fair accident: Are the organizers of the fair responsible for this tragic 'joyride' incident?
The initial investigation of the police is calling it a case of negligence.
Author :
Guneet kaur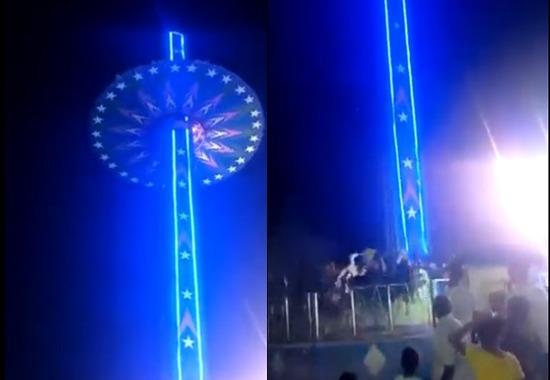 The swing that is made for everybody's entertainment turned into a traumatic ride for some of the people last night. The giant swing at a fair in Dussehra Ground of Mohali, Punjab fell from a height on Sunday night. This tragic incident took place at around 9 pm.
Around 20 people including children were injured in this accident. The victims have suffered serious injuries to the head and neck, back, abdomen, etc. The condition of some remains critical.
After the video of the incident surfaced, many questions were raised about the organizers of the show. The people now want to know who is to be held responsible for this tragic accident.
The district administration of Mohali has ordered an inquiry into the incident. At the administrative level, the officers will now examine the approvals and security measures for organizing this fair, swings, etc. Police interrogation is going on with the organizer of the fair, Sunny Singh. Mohali Deputy Commissioner Amit Talwar has also spoken of strict action regarding the accident.
The Superintendent of Police has also assured that strict action will be taken against the people who all are responsible for the same.
The fair in Dussehra Ground was given the name of London Bridge. The fair was to last till September 11. The initial investigation of the police is calling it a case of negligence.
Reportedly, the swing fell from a height of about 50 feet. All the people present on the swing got injured. Senior officers of Mohali police reached the spot and investigated. Apart from them, SDM Sarbjit Kaur and Naib Tehsildar Arjun Grewal also reached.