Published On
More than 3 dozen Congress leaders are on Vigilance's radar
The order to investigate irregularities in different departments during the period of Congress government is given.
Author :
Chanderveer Singh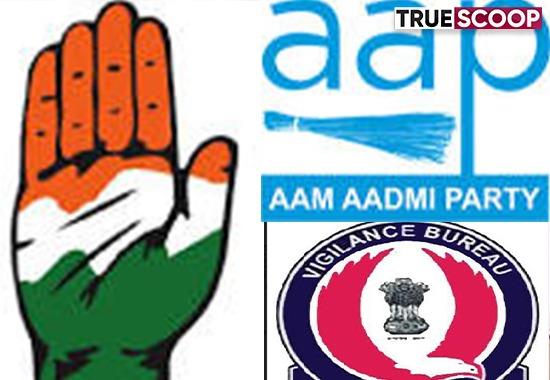 More than three dozen Congress leaders are on Vigilance's radar. This includes former ministers, former MLAs, current MLAs, and the division in charge. After the formation of the new government, the state vigilance bureau is collecting data from almost all the departments against former congress leaders. This includes forest, food, civil supply, transport, SC/ST development, Panchayati, mining, and family welfare departments.
All the officers (former and current) of these departments are on the radar. The vigilance bureau also investigates the income and its sources.
According to the sources, the government gave stren orders concerning the irregularities in the various departments. They are being ordered to collect all the shreds of evidence and directly report to the CM. After considering substantive pieces of evidence action will be taken. As this news breaks many leaders looking to change the party. Recently many leaders joined BJP. The vigilance commission also has an eye on them.
BJP's main motive is to expand the party so that they can say Sikh leaders have no issue in joining the party on the national level. AAP's action against Congress is a bit conducive for BJP. As per sources almost 30 leaders of congress are being probed related to food and supply, transport, labor, forest, etc. Former minister Bharat Bhushan Ashu already went to Punjab and Haryana High Court for safety. Mining-related people are also on the radar. In the coming days, many congress leaders are expected to be summoned.