Most wanted terrorist, ISI aide Harvinder Rinda died in Lahore, rival Bambiha gang claims responsibility
Rinda is the kingpin of the nexus of drone operatives in the Punjab-Pakistan border which is among the most dreadful challenge for the security forces in the state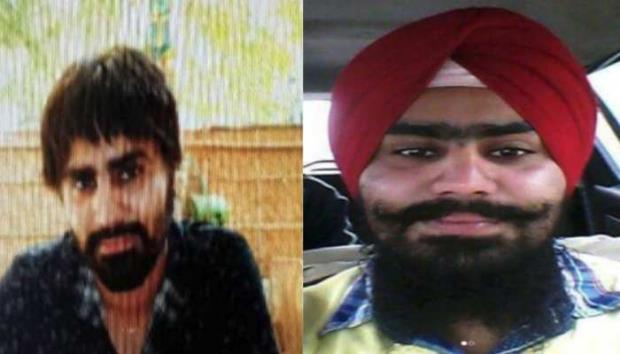 -

Punjab's dreaded gangster terrorist Harvinder Rinda died in Lahore, Pakistan earlier today. However, the reason for this is not clear. In some media reports, it is being said that he was shot, while in others it is said that the death was due to an overdose of medicines.

Meanwhile, Bambiha Gang has claimed on social media that she has avenged the murder of Sidhu Moose Wala by killing Rinda. It is said that Rinda was suffering from kidney-related ailments. He was undergoing treatment at Jindal Hospital in Lahore and from there he was admitted to the Military Hospital. As per the reports, Rinda was given an injection in the hospital that eventually led to his death.

Bambiha gang has claimed Rinda's involvement in Moose Wala's murder, Bambiha gang wrote in a social media post that they had plotted his death in Pakistan. He also supported Lawrence Bishnoi and Goldy Brar in the murder of Punjabi singer Sidhu Moose Wala.

Rinda was also associated with the Khalistani terrorist organization Babbar Khalsa International (BKI). Many reports have cited alleged Rinda to be the handler of BKI in India and have been held responsible for the targeted killings and spreading of terror in Punjab.

It is pertinent to mention here that Rinda is the kingpin of the nexus of drone operatives in the Punjab-Pakistan border which is among the most dreadful challenge for the security forces in the state. Through this module, he has been supplying weapons across borders giving a push to the prevailing disturbance in the state.

Cm calls upon people to start a mass movement for writing all the sign boards in punjabi

Harvinder Rinda: A brief history

Rinda was a resident of Tarn Taran in Punjab. Later he shifted to Nanded Maharashtra. He was sentenced to life imprisonment in a murder case in September 2011. Soon, after his name surfaced in several criminal cases, he fled to Pakistan on a fake passport via Nepal. There Pakistani intelligence agency ISI made him its henchman. He started sending weapons from Pakistan through drones via the international border in Punjab. Punjab Police has booked him in several major incidents in Punjab recently.

Punjab Police were looking for Rinda in several cases, according to the police, Harvinder Rinda was a history-sheeter, with a stronghold in Punjab, Haryana, Chandigarh, and Maharashtra. He was wanted by the Punjab Police in many cases of murder, contract killing, dacoity, extortion, and snatching.

Moreover, Harvinder Rinda was also involved in the rocket attack on the Intelligence Headquarters of the Punjab Police. Earlier, he had carried out IED attacks on the CIA office in Nawanshahr, Anandpur Sahib, and police post-Kahlwan, while in a separate case Rinda's name cropped up behind the bomb which was found in Karnal earlier.