Published On
Mother's Day 2022: What a mother desires above and beyond materialistic gifts
If you're looking for a unique Mother's Day present this year but aren't sure what to get, don't worry! You've landed at the perfect site Author :
Nishtha Jairath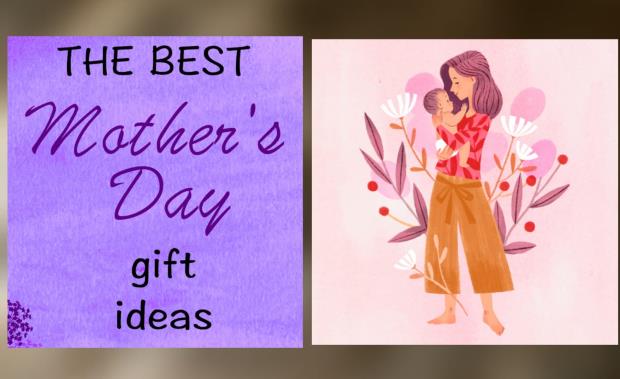 We're now just a few days away from Mother's Day, which falls on the 8th of May, but don't worry: if you've left your present buying till the last minute, there's still time to give them fantastic gifts. If you're looking for a unique Mother's Day present this year but aren't sure what to get, don't worry! You've landed at the perfect site. We produced a list of the top Mother's Day gift ideas available from different websites you've undoubtedly heard of before. From silk pillowcases to fluffy towels to nostalgic souvenirs and inventive finds, the list ahead offers something for every budget bracket and personality type.
Although Mother is that special gift of God that should be applauded every day. The title 'mother' conveys unconditional compassion, love, courage, and kindness. Mothers are the foundation of one's life because they are sympathetic and altruistic. Mother's Day is observed all around the world in order to uphold motherhood and moms. This memorable day is like an off for all the mothers in over 40 countries.

Some of the useful gifts which are waiting to be your mother's favorite:

· A Coach Bag
Whenever there is a family outing, mothers like to carry half the house in their bag so alike coach bag can make them smile. These bags are segregated into different compartments which makes them spacious and one can keep a good amount of stuff. Mothers can keep snacks, soft toys, or other essentials that might be useful during the trip.
· A Custom-made Necklace
You may make her feel special by designing a one-of-a-kind neckpiece for her. The initials for her name, mama, mom, maa, or anything else she wants may be engraved on the necklace. She may wear it to parties, gatherings, family celebrations, and a variety of other events.
· Air pods
Mothers have a habit of chatting on the phone while preparing meals for us. In that case, Air Pods may be really beneficial for her; she can effortlessly plug them into her ears and enjoy the cooking process while conversing with her friends, relatives, and anyone else. Aside from that, she may listen to her favorite songs without being bothered.
· The soft and silky bedsheets
One of the obvious benefits of sleeping on these bedsheets is that because they are soft and light, you can sleep soundly for several hours, and sound sleep means a happy morning the next day. In hot summers, choose blue or white tints; these colors will keep you cool.
· Danglers Earrings
Your mother can step with those elegant pair of earrings which are gifted by you. The budget depends on you, whether you want to select an artificial piece or you want to move towards a gold or diamond piece.

· However, from all these materialist gifts, the best thing that you can gift your mother on this Mother's Day could be love and affection which she needs the most. Due to our busy schedules, we forget to give our quality time to our mothers. Make this day a memorable one by spending some time with her, cooking for her, letting her rest for a day, taking her out to her most preferred restaurant, and just letting her be herself on this day.