Published On
Mount Etna Volcano Erupts, Rains Ash on Catania, Forces Flight Suspension at Local Airport
Residents and travelers in Catania face disruptions and safety concerns as Mount Etna unleashes a powerful eruption, forcing flight cancellations and enveloping the city in ash. Author :
Malkit Singh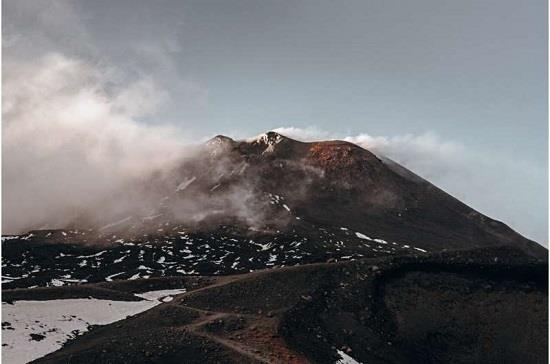 Mount Etna, Europe's most active volcano, erupted on Sunday, causing ash to rain down on Catania, the largest city in eastern Sicily. The eruption resulted in the temporary suspension of flights at Catania airport.
The eruption was observed by Italy's National Institute of Geophysics and Volcanology (INGV), which closely monitors Mount Etna. However, the view was obstructed by cloud cover on a rainy day, making it difficult to witness the usual spectacular display of flaming lava.
Ashfall was reported in Catania and at least one town on the slopes of Mount Etna, but no injuries were reported. The eruption also led to the suspension of flight operations at Catania airport due to the presence of ash.
UK's Coventry gets its 1st Indian-origin turban-wearing Lord Mayor
INGV indicated that recent monitoring had detected increased tremor activity. Residents in the towns of Adrano and Biancavilla reported hearing loud booms originating from the volcano.
Italy's national Civil Protection agency had issued an alert on Thursday, warning of heightened volcanic activity and the potential for sudden changes in Etna's behavior.
Earlier in 2021, Mount Etna experienced an eruption that lasted for several weeks.