Published On
Moving in with Malaika: Terence Lewis introduces his 'love interest' to the actress, know who is she
Terence Lewis while catching up with Malaika Arora makes her meet a famous Bollywood actress as his someone special Author :
Guneet kaur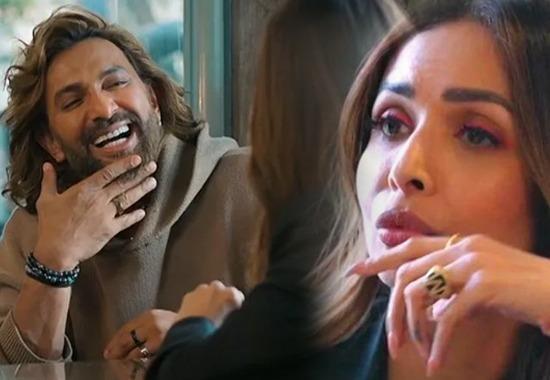 Malaika Arora's latest reality show Moving in with Malaika streaming on Disney Plus Star has surely become the latest launchpad for all Bollywood gossip lovers. Recently, 6th episode of the show got released and various secrets were revealed while many witnessed a catfight between Malaika and another actress in the episode. The thing that caught everyone's eye was Malaika's close friend and famous dancer Terence Lewis introduced his 'someone special' to the actress.
In the latest episode of Moving in with Malaika, the actress plans to go out on lunch with her close friend Terence Lewis. As she arrives at the restaurant, Malaika asks Terence about his love life and how is it going. During the conversation, Terence Lewis tells Malaika that he wants her to meet his someone special whom she already knows and Malaika terms it as his 'love interest.' Although Terence Lewis laughs it out, Malaika seems to have dropped a hint about Terence having a kind of interest in the actress.
The someone special then turned out to be famous Bollywood celebrity Nora Fatehi who has several times been linked to Terence Lewis during a dance reality show. The choreographer later reveals that he had plans of catching up with Nora so decided to make her meet Malaika as well. This conversation has brewed link-up rumors between Terence Lewis & Nora Fatehi. Later on, while all three of them were talking the actresses talked about comparisons being done between Malaika and Nora after which there sparks a fight between the actors as Nora refuses to dance on Chaiya Chaiya song of Malaika Arora. Malaika later says that she finds Nora to be a 'blow hot or cold' kind of person which means she is the warmest one day and egoistic the other. Post all this fight drama, it turns out to be a prank by Terence and Nora on Malaika.
The next episode will be showcasing a dancing reel of Malaika Arora and Nora Fatehi dancing to Chaiya Chaiya song of the actress which will be choreographed by Terence Lewis.