'Munawar Faruqui not making efforts': Lock Upp star Anjali Arora breaks silence over her friendship debacle
Lock Upp star Anjali Arora opened up about her friendship debacle with controversial comedian Munawar Faruqui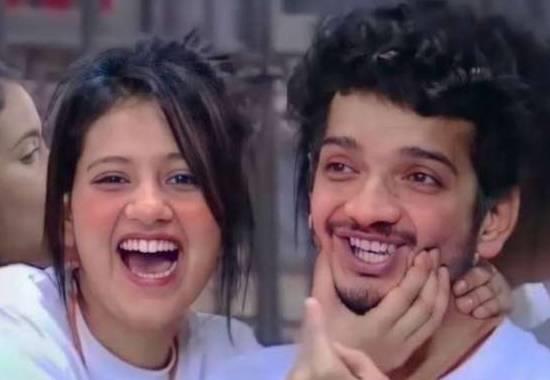 -

Lock Upp star and social media sensation Anjali Arora is back in the spotlight for the past few days. Ever since alleged private video of Anjali Arora has leaked online, the social media sensation has come under the scanner of netizens on Twitter. Now, in an interview with Siddharth Kannan on his YouTube channel, Anjali Arora opened up about her friendship debacle with controversial comedian Munawar Faruqui. Anjali Arora Munawar Faruiqui friendship was Lock Upp's spotlight till the show reached its conclusion with the comedian winning the trophy.

In fact, Anjali expressed her love to Munawar and said 'I love you' to the comedian. Seeing Anjali Arora Munawar Faruiqui bond, fans had speculated that the duo might continue their relationship outside the show as well, however a total opposite happened. Anjali Arora and Manawar Faruiqui did not even spot together at once. In fact, Munawar was spotted with his real-life girlfriend Nazila, while Anjali was spotted with his real-life boyfriend Aakash.

Now, when asked about whether she tried to reach Munawar or she misses him, Anjali Arora said, "Everything is fine from my side and I have time and time again clarified that I don't have any problem meeting Munawar. However, for a clap, two hands are needed. And if the person is not showing his efforts then what can I do?"

"Sometimes I feel what has happened between us. Sometimes I feel why aren't we talking, but sometimes I understand that he might be busy in his life. Yes, I miss that friendship because that was a true bond" added Anjali Arora.

Anjali Arora MMS: When Lock Upp star revealed she took 500 rubbles from Russian 'to party at night'

On being asked whether Munawar might be uncomfortable in meeting her as he is already in a relationship, Anjali said, "I don't know. I don't know what he thinks or feels as we haven't talked about this ever. But, I think if his relationship is so strong then there is no place for any doubts."

Currently, Anjali Arora is busy in promoting her new song 'Saiyan Dil Mein Aana Re'. In the interview, Anjali also mentioned that the girl in the private video tape is not her.